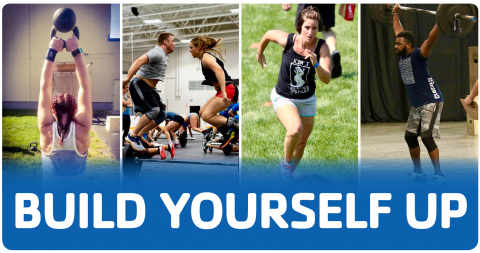 CrossFit Fundamentals is an introductory class that provides a baseline knowledge to everything CrossFit. This will provide a comfortable environment to beginners who are interested in joining the CrossFit program. Classes are led by certified coaches who are there to help you understand the technique and safety behind each movement.
CrossFit Fundamental classes are held twice a week.
Tuesdays 6-7 pm
Saturdays 9-10 am
$30 for 4 classes
After completing a session of CrossFit Fundamentals, register for CrossFit and receive one month free!