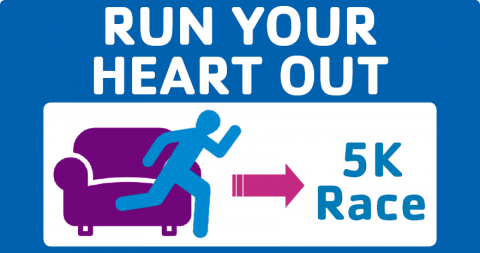 Get off that couch and run!
Do you want to participate in a 5K race, but are not sure how to take that first step? The CMT YMCA can help you reach your goal! With this program, you will be given a detailed training plan and have an instructor who will coach you step by step to the finish line at a 5K with the group.
Saturdays, beginning June 9, 2018
Monthly Events Coming Soon
Continuous Enrollment, open for members ages 6 and older
Looking for more training?
Join us for other challenges:
running classes with Cheri: Mondays, 5:30 pm; Tuesdays, 5:30 am; Saturdays, 7:30 am
sprint work with Gloria on Thursdays at 5:30 am
For more information, contact Kourtney Young at 618-346-5600.