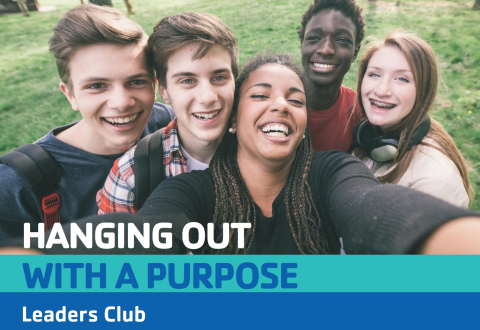 Come hang out with other teens and learn what Leaders Club is all about!
Leaders Club is a program for teens ages 13-17 that teaches leadership skills through community engagement, volunteerism and personal growth. Under the supervision of YMCA staff and volunteers, teens can make Leaders Club exactly what they want it to be!
In Leaders Club, you can…
Meet other teens from your community
Be a leader in the community
Plan events and activities
Participate in regional leadership retreats
Earn volunteer service hours
Bring your friends, everyone is welcome!​
For more information, contact: Rick Weibel at Rick.weibel@gwrymca.org
Download an application here!