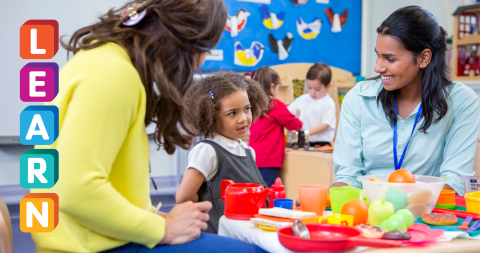 The Monroe County YMCA's FREE Early Learning Readiness program provides a safe place for young children to play, learn, and develop the skills they'll need for school. The caregiver or parent is required to attend each class with their child and learns developmental activities to do at home.
LEARN WITH ME
Help your child develop and get ready for school.
Enjoy games, books, resources and more!
Meet other caregivers of young children.
Your child can interact with other children his/her age.
NOW ENROLLING FOR THE 2019-2020 SCHOOL YEAR!
For Ages: 1-5
Class Days: Tuesdays & Thursdays
Class Days: Mondays & Wednesdays
Class Times: 9:30 - 11:30 am
Click here to register online now!
PROGRAM CONTACT
Lauren Darr
Membership and Community Engagement Director
618.281.9622 • lauren.darr@gwrymca.org