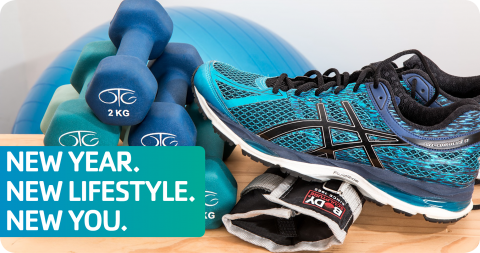 New Year. New Lifestyle. New You.
Whether you need help staying committed to your New Year's Resolution, are getting ready for a wedding or spring vacation, or simply want to lose weight… our 6-week transformation program will provide the tools and support to help you achieve your goals. Nutrition tips, exercise, coaching, progress check-ins*, accountability and motivation - this small group led by a personal trainer offers what you need to achieve success! Join with a friend, spouse, relative… or just yourself. Either way, you won't be on this journey alone.
*Our body composition scale measures weight, body fat, muscle mass, and BMI.
Meeting times: Mondays at 4:00pm, Wednesdays 7:00pm or Fridays at 9:00am
(Each group meets one time per week)
Registration ends: February 10, 2019
Classes begin: February 11, 2019
Cost: $125
For more information, contact Kourtney Knoch at Kourtney.Knoch@gwrymca.org