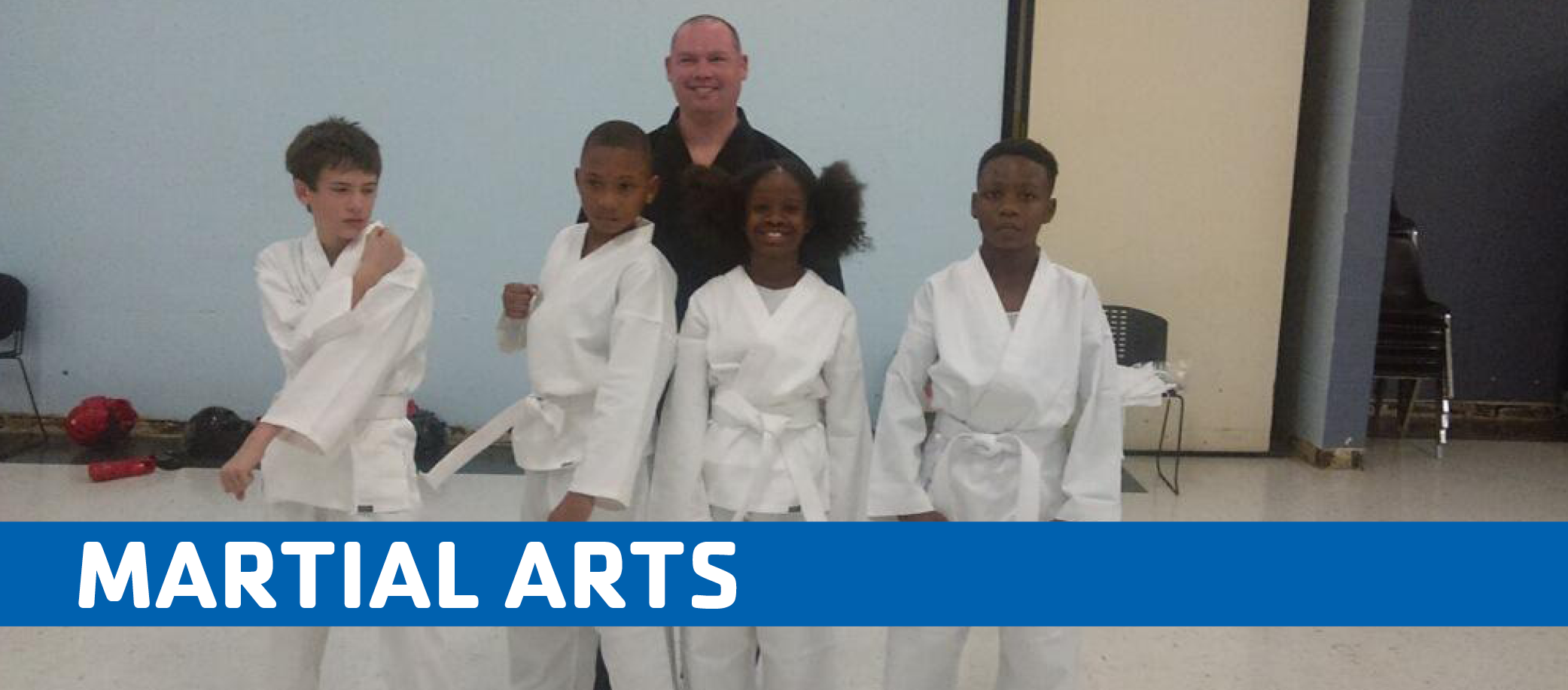 Monsanto Family YMCA Martial Arts
The Monsanto Family YMCA is proud to offer high quality martial arts programming to our program participants. Our focus is to allow children and adults to develop their spirit, mind, and body through our martial arts in an encouraging, non-intimidating, and family friendly environment. Our instructors are among the best in their respective martial art and will ensure that participants learn the value of hard work, discipline, honor, integrity, and respect for themselves and others. We offer programs for ages 5 and up. Register online or at the Welcome Center. For more information on our Martial Arts program, contact Erik Jefferson.
Karate
A Japanese art of self-defense employing hand strikes and kicks to disable or subdue an opponent, with an added emphasis on joint locks, throws, and chokes. Jason our instructor holds a 6th degree black belt in Karate and 5th degree black belt in Jujutsu. Uniforms cost $30.