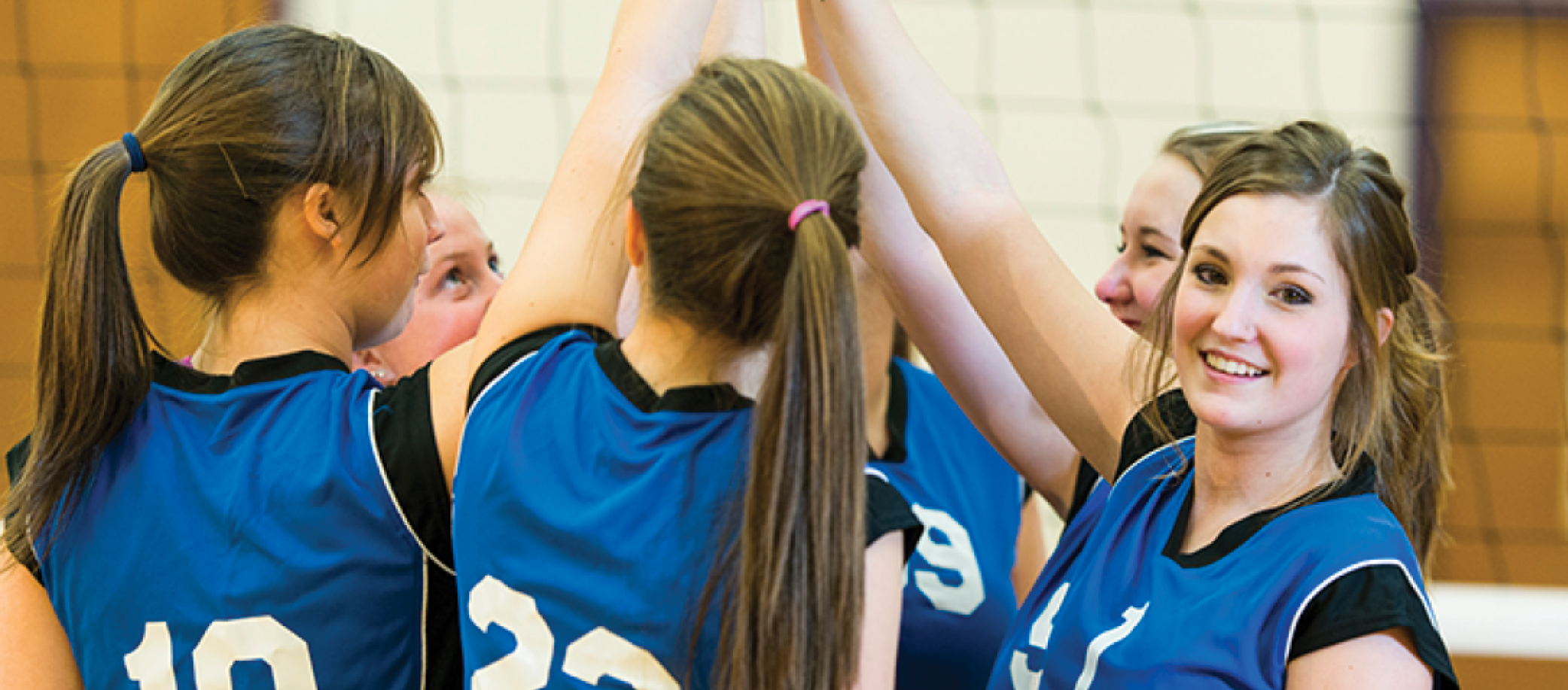 Kids who play sports at the Y discover so much more than their athletic abilities. They build character, develop self-confidence and create healthy relationships. Our approach allows players to learn and have fun! YMCA Youth Sports are open to Y members and non-members. Members receive the lowest program fees.
Registration for Our Fall I 2019 Sports Session
Early Bird Registration: May 20 - August 5 (fees will increase $15 on August 6)
Registration: August 6 - August 19
Games: September 14 - October 19
Youth Volleyball League
(Grades 3-8)
Instructional league for kids in grades 3-8 to learn the basics of volleyball in game play. League features one practice per week at the East Belleville YMCA and games on Saturdays. Participants should register for the grade they are currently in. Depending on the number of registrations, boys and girls may be combined. Families will receive practice and game schedules in advance by email. Coaches are volunteers. Please let us know if you are interested in coaching.
________________________________
Click here to view our 2019 Youth Sports Offerings
________________________________
Youth Sports Contact:​
Hillary Held
618-236-9983
hillary.held@gwrymca.org
________________________________
Informational Youth Sports Handbooks​
Parent Handbook
Coach Handbook
________________________________
Uniforms/Equipment and What to Bring
Each player will receive their team jersey/shirt before the first game of the season. These will be handed out to the coaches, and it will be their responsibility to distribute these to each of their players. Athletic or sport-appropriate shoes and shorts and/or sweats should be worn in addition to the uniform shirt. Mouth guards and eye goggles may also be worn but are not mandatory.
All players should bring water in a spill-proof, non-breakable container to practices and games.
Basketball - Optional equipment is their own ball. Preschool players use a 22-inch mini or 27.5-inch junior ball. K-2 players use a 27.5-inch junior ball. Grade 3-4 boys and grade 3-8 girls use a 28.5-inch intermediate. Grade 5-8 boys use a 29.5-inch official ball.
Soccer - We recommend that players wear shin guards. Optional equipment is their own ball and cleats (no metal cleats.) K-2 players use a size 3 ball. Grades 3-6 use a size 4 ball.
Volleyball - We recommend that players wear knee pads. Optional equipment is their own ball. Grade 2-6 use a Volley Lite. Grade 7-8 use a regulation ball.
________________________________
For More Information
If you are already enrolled in a sports session that is current, you can view our Sports Website for teams and schedules.
Sports Safety
The Gateway Region YMCA partners with Cardinal Glennon SportsCare to give kids a healthy advantage through educational programs and support for parents, coaches and athletes. Cardinal Glennon representatives visit sports programs at our YMCA branches to share information on injury prevention, proper technique and overall athletic health. Here are tips for:
Baseball Safety
Basketball Safety
Flag Football Safety
Gymnastics Safety
Soccer Safety
Softball Safety
Volleyball Safety
Click here to view more Sports Safety and Injury Prevention sheets from Cardinal Glennon SportsCare. If you need help finding an expert physician for your young athlete, contact a local SportsCare representative at 314-577-5640 (this is a Cardinal Glennon phone number, Y numbers are above.)
Youth Sports Cancellation Policy/Refunds
Any cancellation made prior to the registration deadline will receive 100% refund
Cancellations received after the registration deadline will be subject to a $15 fee
No refunds issued for cancellations after the 2nd scheduled game