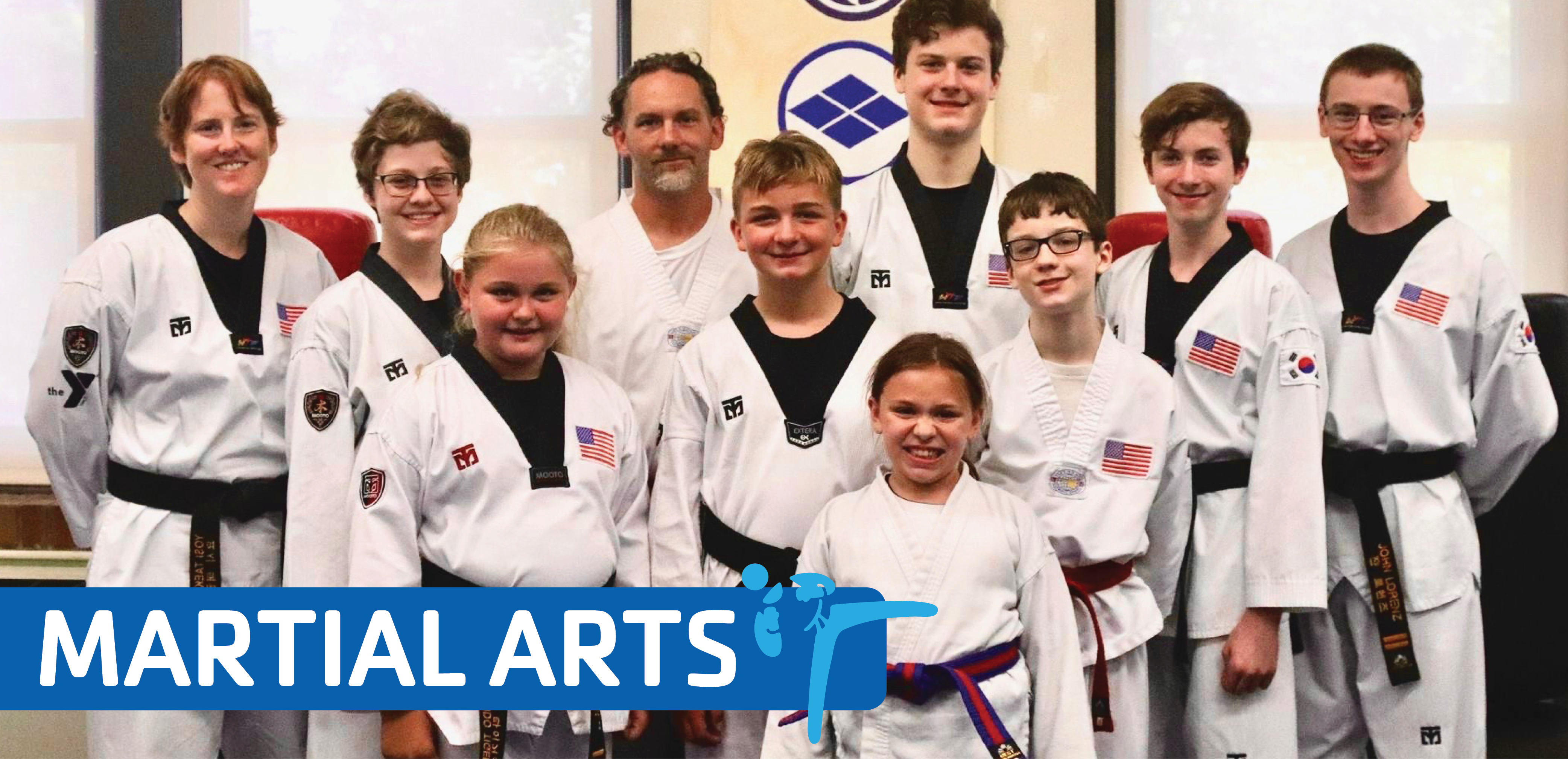 Downtown Belleville YMCA Martial Arts
The Downtown Belleville Y is proud to offer high quality martial arts programming to our program participants. Our focus is to allow children and adults to develop their spirit, mind, and body through our martial arts in an encouraging, non-intimidating, and family friendly environment. Our instructors are among the best in their respective martial art and will ensure that participants learn the value of hard work, discipline, honor, integrity, and respect for themselves and others. We offer programs for ages 5 and up. Register online or at the Welcome Center. For more questions about our Martial Arts program, contact Jeremy Moore.
Tae Kwon Do
A Korean martial art specializing in hand and kicking techniques with a major focus on self-defense. Participants gain more self-confidence, discipline and self control while increasing their strength and flexibility.
Youth • Beginner & Advanced • Ages 5-12
Adult • Ages 13 and up
Individual and group Tae Kwon Do personal training packages available!