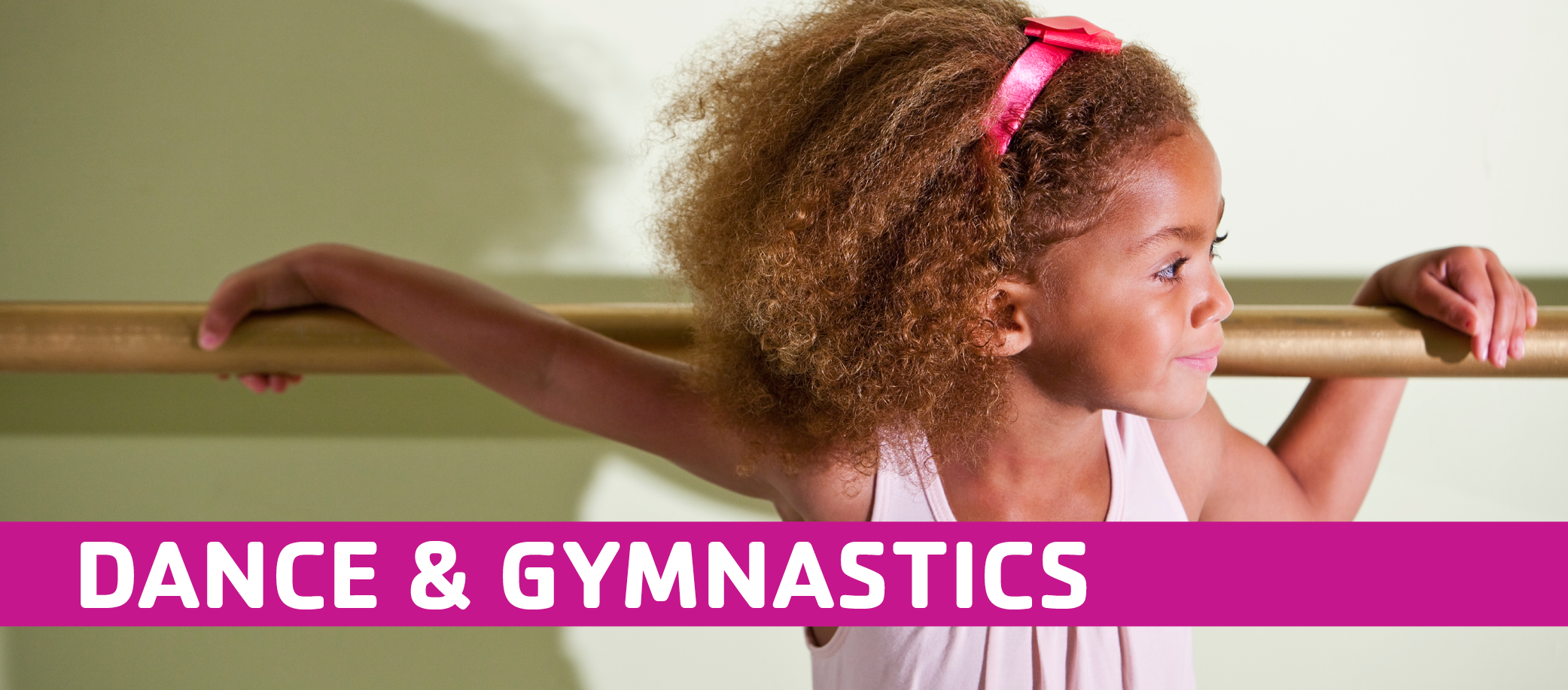 Carondelet Park Rec Complex Dance and Gymnastics Classes
DANCE
At the Y, we provide a nurturing environment where children can learn to appreciate dance as a lifelong activity for self-expression, grace, strength, agility, creativity and balance. The Carondelet Park Rec Complex offers ballet and tap classes for ages 3–5. Classes meet once per week. Children will be introduced to basic ballet and tap positions, steps and terminology. Each class meets once per week and will incorporate fun songs, dances, and games.
Ballet and Tap, level 1, ages 3–5
GYMNASTICS
Gymnastics offers many positive physical benefits and improves confidence and self-esteem! From pre-school to high school, beginning to advanced, we have a developmental gymnastics program that is age-appropriate for everyone. Our gymnastics programs begin as early as 12 months old as a parent-child class, and continues through preschool.
Wiggly Worms, Parent/Child, ages 12–36 months
Bouncing Bears, Level 1, ages 3–5
Tumbling Teddies, Level 2, ages 3–5
For more information on our dance and gymanstics classes, contact: Jennie Alberts.