Saturday, April 27, 2019 -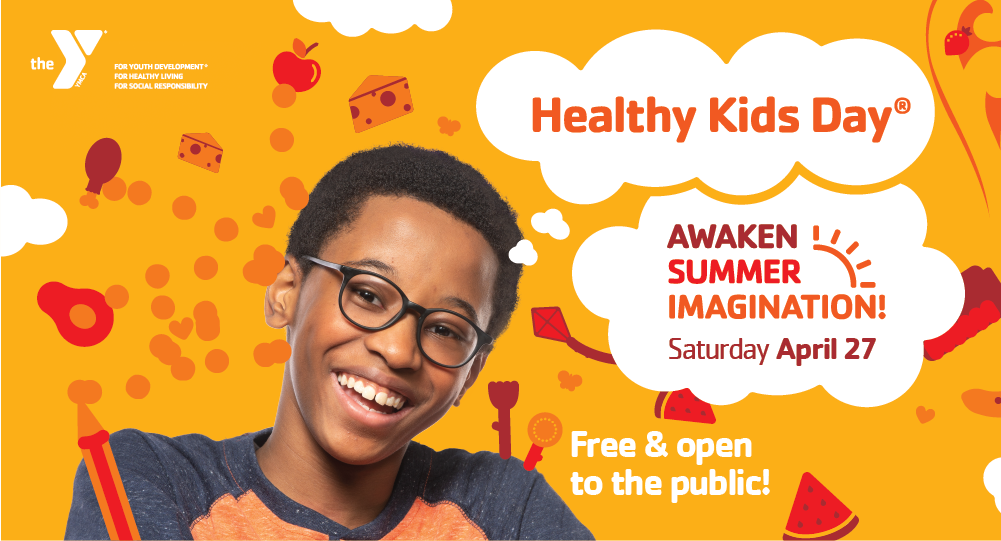 Are the kids in your life already dreaming of summer?
When kids are inspired, they can do anything. Let's awaken their imagination so they can explore new activities and healthy habits. Join us!
Healthy Kids Day®
Saturday, April 27
3:30 pm - 6 pm (before Kids Night Out)
Join us at the Wildwood Y to join in the fun! We will offer the following activities:
- Free Swim Lesson Evaluation for ages 6 months and up
- Mini Sports Sessions! Try out Volleyball, Basketball, Soccer, and Kickball
- Make your own Healthy Snack at our Trail Mix Station
- Go explore our Wildwood Community Garden and take part in a scavenger hunt
- Visit booths (includes Smoothie King, Flying Spider and a Jiu Jitsu instructor) to learn about exciting programs at our Y and in our community
Save on Summer Day Camp!
Healthy Kids Day is also your last chance to save on Summer Day Camp!
One day only save 10%* on up to three weeks of camp.
*Some restrictions apply. Not all camps are eligible for discount.