You are here
Top 3 Reasons to Mentor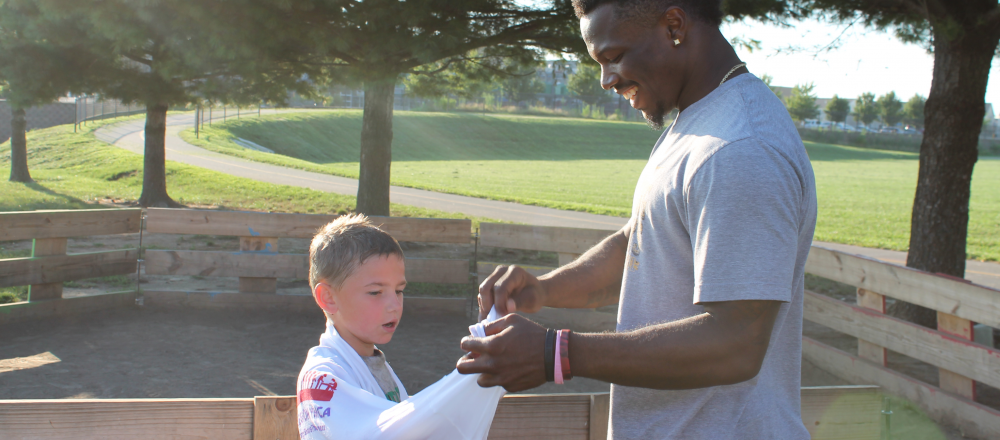 1. It's fun! Can you imagine being a kid again? Running around and playing games? Seeing something for the first time and being amazed by it? By becoming a mentor, YOU can spend a few hours each week, just being a kid again. The whole goal of being a mentor is to just have fun, and comes with many rewards!
2. Mentoring is challenging - but who doesn't love a good challenge? Sometimes it can be really hard to spend time with an at-risk youth, and question your ability of being an impactful mentor. These fears are natural. Make sure you surround yourself with a good support system, and know where you can go for helpful resources.
3. Mentoring works! There is no better way to give your time if you want to make an impact on your community because mentoring really works. A national study has shown that children who are in a mentoring relationship with an adult are 64% more confident in school, 52% less likely to skip school, 47% less likely to try drugs and are 33% less likely to participate in violent behavior.
Of course, the most important reason to become a mentor is...the kids! Nearly 1 in 5 youth live in poverty and are at risk of falling prey to crime, drugs and other hurdles that could keep them from reaching productive adulthood, obtaining an education and successfully entering the workforce. By becoming a mentor, YOU can stop that cycle and change a life forever!
All opinions expressed here are those of their authors and/or contributors and not of their employer.
Any questions or concerns regarding the content found here may be sent to info@gwrymca.org.