You are here
Staying Safe In The Sun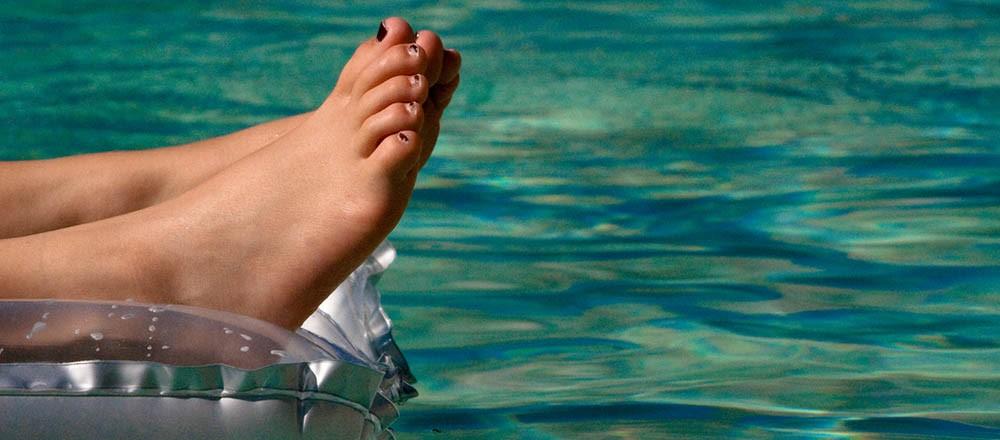 Before we know it, summer will be here. With the sun beginning to shine in full force, don't forget to stay sun safe this spring and summer. Unfortunately, the sun can damage your skin in as little as 15 minutes without protection, so being mindful while you're outside is very important. What are some easy ways you may be able to stay protected?
Don't forget the sunscreen! Use a broad-spectrum sunscreen with a sun protection factor (SPF) of 30 or higher, and make sure to apply it even when it is cloudy outside. Don't forget to apply it everywhere, including on your back, neck, and ears, and to reapply every two hours, if not sooner. If you're planning a vacation, make sure to wear sunscreen under your clothing as clothing provides little protection. Sunscreen sprays provide ease of application for adults and children, but they must be rubbed in to assure complete coverage. Physical blockers, containing titanium dioxide and zinc oxide, are chemical-free, effective options. Remember that sand, water and snow can reflect the harmful ultraviolet (UV) rays and increase exposure.
Seek the shade. Take breaks from the direct sunlight while you're outside. Find a tree, canopy or any shaded area if you're going to be outside for extended periods of time.
Wear appropriate clothing. Wearing long sleeves, pants and hats (even when it's hot outside), as well as sunglasses, will help protect you from the sun's harmful rays. If you're at the pool or beach, UV-protective clothing and swim attire will improve protection. Similar to sunscreen, which is measured by SPF, UV-protective clothing is measured by UPF or its ultraviolet protection factor. We recommend clothing with a UPF of 50. Remember that thin fabrics and loose-weave clothing without UPF are less protective. Sunglasses are important, too, because they help protect your eyes from UV rays. Make sure sunglasses fit comfortably and don't slip. Look for glasses that block 99-100 percent of the sun's UV rays, which should be labeled on the packaging.
Don't use tanning beds. A tan isn't worth the risk of deadly skin cancer. Studies show that in adolescents and young adults who use indoor tanning beds the risk of melanoma can be increased up to 87 percent for this deadly form of skin cancer. Plus, indoor tans lead to premature skin aging, including wrinkles. If you need an extra glow, try a self-tanner lotion.
Avoid peak sun hours. The sun's UV rays are most dangerous to the skin between 10 a.m. and 4 p.m. This is a great time to try indoor activities or limit prolonged outdoor activities.
Don't become one of the five million people who are diagnosed each year with skin cancer. Play it safe and cover up this spring and summer. For more information about skin cancer and limiting sun exposure, visit Siteman Cancer Center's skin cancer webpage or the 8 Ways to Prevent Cancer and Stay Healthy, or call 1-800-600-3606 for a referral.
Lynn Cornelius, MD, is the Winfred A. and Emma R. Showman Professor and Chief of the Division of Dermatology at Washington University School of Medicine in St. Louis. She also is a lead physician in the melanoma multidisciplinary clinic, treating patients with skin cancer and melanoma at Siteman Cancer Center. Dr. Cornelius is a longtime cancer prevention advocate, educating patients and the public about reducing skin cancer risk through proper sun protection.
Photo: keep cool on the swimming pool by Jullen Haler (Flickr CC License, CC by 2.0)
All opinions expressed here are those of their authors and/or contributors and not of their employer.
Any questions or concerns regarding the content found here may be sent to info@gwrymca.org.