You are here
Simple Steps for Raising a Charitable Child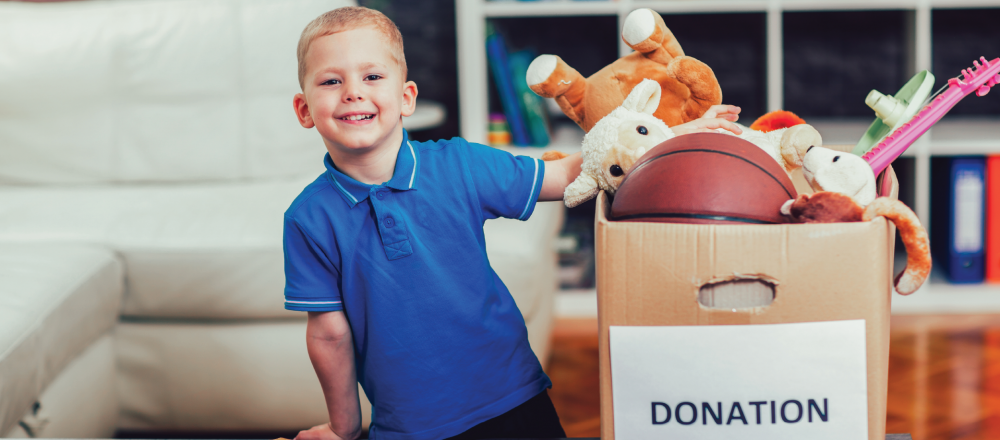 About a year ago, I attended a conference and heard the wonderfully talented Viola Davis say this, "Here's the thing, we always separate people from the ones who give and the ones who need help. When in fact, we are all each of those things."
Hearing her say that gave me pause. I work for a charitable cause, after all, but I had never heard someone describe an approach to philanthropy in that same way. We've been wrapping up the season of giving. Folks who think about giving back in their community volunteer as mentors and tutors, participate in food drives, donate to organizations who ensure that kids stay safe before and after school, and the list continues. These folks will not only give, but also receive. The connection between giving and receiving has many proven benefits. (You can find some here: http://createthegood.org/articles/volunteeringhealth.)
But what if giving didn't have a season? Need certainly doesn't have a season, so what if we could teach our children earlier in their lives that giving and receiving aren't separate? There are all kinds of resources about not just why it is important for kids to learn how to be charitable from a young age, but how we can teach this critical value in early childhood.

Three Reasons Why Raising A Charitable Child Is Important:
• Kids who volunteer are more likely to have a greater respect for others, develop leadership skills, and have an understanding of citizenship that can carry over into adulthood. (Child Trends)
• Learning about giving and helping others gives children a feeling of empowerment. (The Balance)
• Children who are charitable have a greater appreciation for what they have because they know of others who aren't as fortunate as they are.

Three Easy Steps to Get Started
• Provide choices by inviting the whole family into the conversation! Giving kids the freedom to choose what feels like the best fit for them will increase your chances of them carrying their charitable commitments into adulthood.
• Donating time is just as powerful as donating money or things. Find a charity you can support as a family. Consider laying out your commitments for the calendar year. Mix it with a combination of volunteer, donation, and fundraising efforts.
• Start a charity box: Put part of their allowance or loose change in a jar, or help them routinely collect old clothes and/or toys to give to other special girls and boys.
Written by: Angie Peters, Gateway Region YMCA Association Annual Campaign Director
All opinions expressed here are those of their authors and/or contributors and not of their employer.
Any questions or concerns regarding the content found here may be sent to info@gwrymca.org.