You are here
35 Fun Things to Do in St. Louis for Kids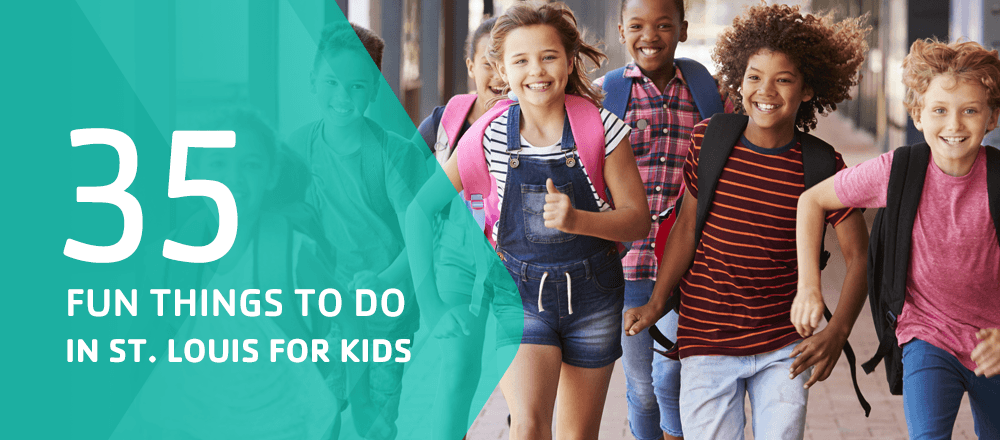 Not sure what to do with kids in St. Louis? The good news is that St. Louis is one of the best cities out there for kids. Whether you're visiting St. Louis for a vacation, or you call this city home, your family can take advantage of an abundance of activities all around the city that promote lots of learning and good old-fashioned fun. Let's look at 35 fun St. Louis kids activities for your family to try together!
1. Ride to the Top of the Gateway Arch
At 630 feet, the Gateway Arch is the tallest manmade monument in the U.S. and is an iconic symbol of St. Louis. It's also one of the most popular things to do in St. Louis with family. You can take a tram ride up to the top, then drink in the view of the city from the windows. You can also tour the onsite museum, which focuses on westward expansion and America's pioneering spirit.
2. Have Fun with Science at the Saint Louis Science Center
The Saint Louis Science Center is a great place for kids to have fun with science. You can watch an Omnimax show, check out the Planetarium or explore any number of exhibits that cover three levels. From meteorology to geology to astronomy and more, the Science Center has it all. Kids under 8 will especially love the Discovery Room.
3. Attend Family Sundays at the Saint Louis Art Museum
If you're looking for things to do in St. Louis this weekend with kids, try Family Sundays. Every Sunday afternoon from 1 to 4 p.m., the Saint Louis Art Museum offers a free family tour through the Galleries and leads kids in an arts-and-crafts activity. The 30-minute family tour begins at 2:30, and you must sign up beforehand onsite. If you have preschool-aged children, also look into Wee Wednesdays.
4. Discover an Underwater World at the World Aquarium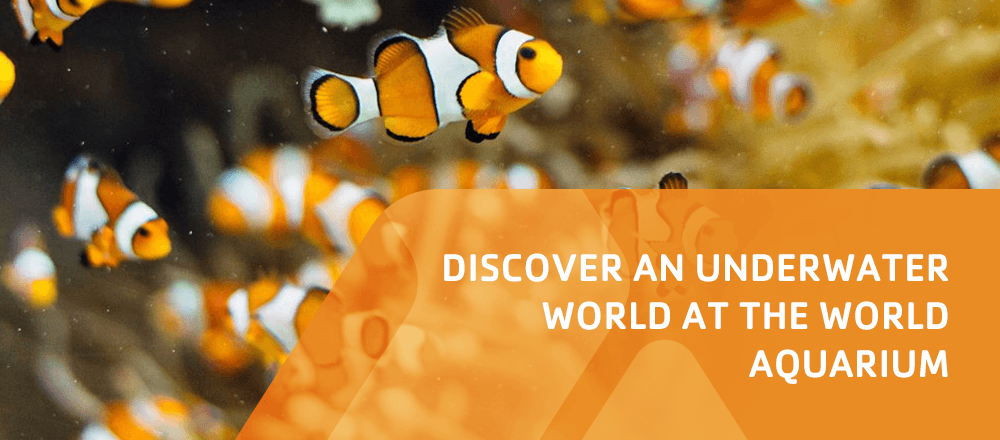 The World Aquarium is a children's aquarium that will teach you and your kids all about life under the sea. It features a wide variety of sea creatures and some land creatures too. There are even some two-headed animals to marvel at. You can get close and personal with some creatures, like stingrays and sharks. A few different tours are available for booking, in addition to general admission.
5. Explore the Saint Louis Zoo
The Saint Louis Zoo, located in Forest Park, is one of the best St. Louis kids activities there is. It features more than 600 species of animals! In addition to the many animal exhibits, the zoo offers loads of attractions, stores and dining options. While the zoo itself is free, you may want to spend $4 per person for admission into the Emerson Children's Zoo, an indoor space of interactive exhibits and play areas perfect for kids.
6. Have Lunch at Crown Candy Kitchen
Step back in time at St. Louis's oldest soda fountain, Crown Candy Kitchen, located in Old North St. Louis. Parents and kids alike will get a kick out of enjoying lunch along with a malt, milkshake or sundae in this nostalgic atmosphere. Once you've finished eating, pick out some old-fashioned chocolate goodies to go.
7. Learn About the History of St. Louis Union Station
St. Louis Union Station was once the largest train terminal in the U.S. Today, it's a national historic landmark and houses a variety of eateries and attractions, as well as a hotel. The Memories Museum on the second level is a great place for families to learn about the history of the station and rail travel. And, best of all, it's free!
8. Visit the Endangered Wolf Center
Located just a bit outside the city, the Endangered Wolf Center is a sanctuary dedicated to protecting wild canid species, including Mexican wolves and red wolves. The center hosts a variety of fun and educational programs for kids such as camps and scouts programs. To tour the center, schedule a tour online or by phone.
9. Explore Nature at Missouri Botanical Garden
Missouri Botanical Garden is a beautiful place to enjoy and explore nature. The Garden hosts a variety of signature events throughout the year, including cultural festivals and holiday displays. Families and kids ages 4 and up can also get involved in programs designed to grow their understanding and appreciation for the natural world.
10. Interact With History at the History Clubhouse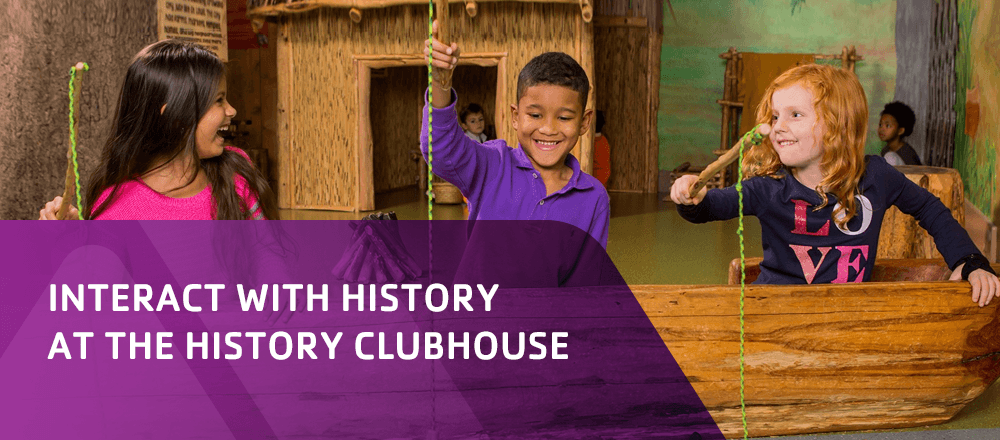 The History Clubhouse at the Missouri History Museum is the perfect place for families and kids to learn about regional history through imagination and play. Explore a scaled-down replica of downtown St. Louis, pilot a steamboat, ride on a trolley, go back in time to the 1904 World's Fair and so much more. The museum and the History Clubhouse are free.
11. Enjoy a Soda at Fitz's Root Beer
Fitz's Root Beer is a St. Louis favorite for any soda lovers, especially kids. This restaurant operates a vintage bottling line. Kids can watch the bottles get filled while they enjoy lunch and a bottomless glass of root beer, made according to the original 1947 recipe, which uses real cane sugar. Kids will also love that their meal gets delivered in a little car.
12. Spend a Day at Grant's Farm
Grant's Farm is a 281-acre farm that is packed with things for families to do and see. Ulysses S Grant's historic home is on the property, along with more than 100 species of animals — and not just any animals. Riding a tram through the farm, you could see a kangaroo or an elephant! You can also see many of the famous Budweiser Clydesdale horses. Admission is free.
13. Burn off Energy at EPIC 6 Laser Tag & Sports Arena
Located a bit outside the city in Fenton, EPIC 6 is a fun sports and recreation arena that's one of the top family things to do in St. Louis. You and your kids can play arcade games, laser tag, dodgeball, basketball or other sports or try your hand at rock climbing, a laser maze, a Ninja Warrior course or an inflatable obstacle course. Parents can join in the fun or watch their kids play from the parents' lounge.
14. Learn About Ancient History at Cahokia Mounds
Cahokia Mounds State Historic Site is located just outside of St. Louis in Collinsville, Ill. The site includes an Interpretive Center, open Wednesday through Sunday, where kids can learn about the history of the ancient civilization who lived there. You can also climb the stairs up to the top of Monks Mound, which stands 100 feet high and provides an incredible view.
15. Check out Four Floors of Fun at the Magic House
The Magic House is a great place for kids of all ages to learn and have fun. The four-story children's museum features hundreds of exhibits that are hands-on and designed to foster children's creativity, critical thinking and capacity for collaboration. These exhibits center on various subjects such as science, government, math, art and more.
16. Visit the Lewis and Clark Boat House and Nature Center
Located in historic St. Charles, the Lewis & Clark Boat House and Nature Center is the perfect place to learn about these iconic American explorers and their journey west. It's called a boat house because it houses full-scale replicas of the boats Lewis & Clark used. Outside of the museum, enjoy gardens, woods and wildlife as you walk along the Walk of Discovery.
17. Bounce Around at Monkey Joe's
Looking for fun for kids in St. Louis with tons of energy to burn? Monkey Joe's is an indoor playground that lets kids bounce around in an inflatable world of slides, jumps and obstacle courses. There are also plenty of arcade games to play and a concession stand to help fill hungry bellies. The main bouncing area is for kids under 12, but toddlers get their own area to play safely in the Mini Monkey Zone.
18. Have Fun With Science at Myseum
This children's museum is a great place for kids aged 2 to 12 to learn about science through more than 30 fun and interactive exhibits. At Myseum, kids can learn about magnets, build structures and see them topple over with a wrecking ball, play a laser harp and more. In addition to the many educational exhibits, there are areas dedicated to free play.
19. Enjoy an Evening of Bowling at Brunswick Zone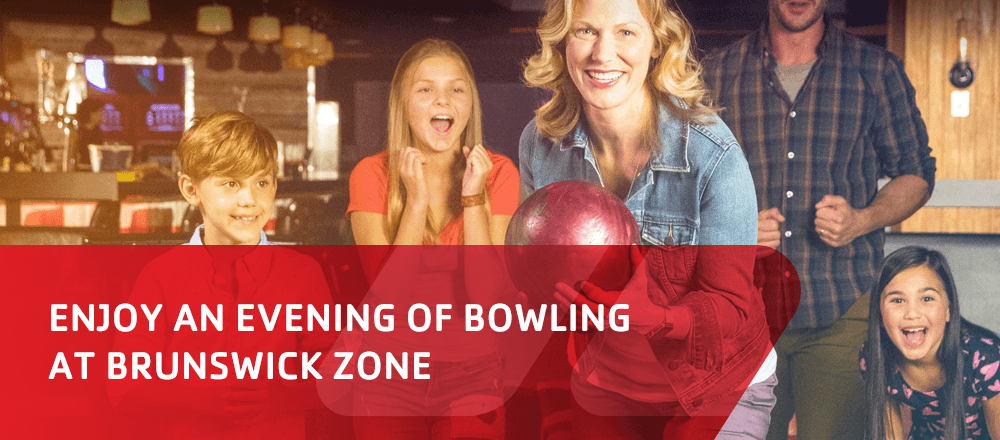 One of the best St. Louis things to do with kids is to spend the afternoon or evening at a Brunswick Zone bowling alley. They have a location in Chesterfield and one in Valley Park. In addition to bowling, your family can enjoy playing pool or arcade games. If you get hungry, order a pizza or a snack and keep on having fun!
20. Take the Delmar Loop Planet Walk
The Planet Walk on the Delmar Loop is a neat way for kids to learn about the proportions and order of the solar system. At this free activity, all you have to do is walk to each of the nine outdoor stations, which cover an area of five blocks. At each station, you'll see a sign with information about that planet.
21. Explore the Sophia M. Sachs Butterfly House
What kid doesn't love butterflies? The Sophia M. Sachs Butterfly House is an 8,000-square-foot glass conservatory with more than 60 species of butterflies located outside the city in Faust Park. In addition to observing the butterflies and tropical plants in the conservatory, you can learn about other insects in the exhibit hall and take a tour of the demonstration garden.
22. Spend an Afternoon Outside at Art Hill
Art Hill, in Forest Park, is a popular St. Louis spot where outdoor fun happens year-round. When it's windy, it's the perfect place to fly kites. On a nice, warm day, it's a great spot for a picnic. Bring a Frisbee or a ball to toss around and plan to spend a few hours relaxing in the fresh air. When the weather turns cold, bring your sled!
23. Have Fun With Animals at Purina Farms
Purina Farms, located in Gray Summit, is a fun place for any animal lover to spend the day, and it's free. Watch a cow-milking demonstration, pet baby animals and watch dogs perform tricks. You can also learn from the Purina Farms trainers. There is an onsite gift shop and snack bar, so you can enjoy a treat or shop around in between demonstrations.
24. Climb on the Turtle Playground
The Turtle Playground, situated at the intersection of Oakland and Tamm avenues, is one of the coolest sites in St. Louis for kids. This playground is made up of giant concrete sculptures of turtles, turtle eggs and one snake. The largest sculpture is 40 feet long! Needless to say, kids are amazed by these sculptures and eager to climb and play on them.
25. Take a Stroll Through Citygarden
On a nice day, your whole family will enjoy taking a stroll through Citygarden, an urban park and sculpture garden. The quirky sculptures are fun to look at and interact with. Unlike with most other sculptures, kids are welcome to touch and even climb on the sculptures in Citygarden. There are also water features to play in and lots of open green space.
26. Get Active at Sports Fusion
Sports Fusion in Chesterfield offers seven feature attractions: laser tag, mini-golf, a rock wall, a play structure, dodgeball, a sport court and an obstacle course. All these attractions provide a great way for families to have fun while staying active. When you're ready to cool down, play games in the arcade or get something to eat from the Fusion Cafe.
27. Spend a Day on the Farm at Suson Park
If you want to experience a St. Louis kids activity that feels more country than city, spend a day at Suson Park. This park spans 98 acres and is full of free outdoor activities for the whole family. You can play on the playground, fish at the lake or see loads of barnyard animals at the working animal farm.
28. Check out the Jefferson Barracks Telephone Museum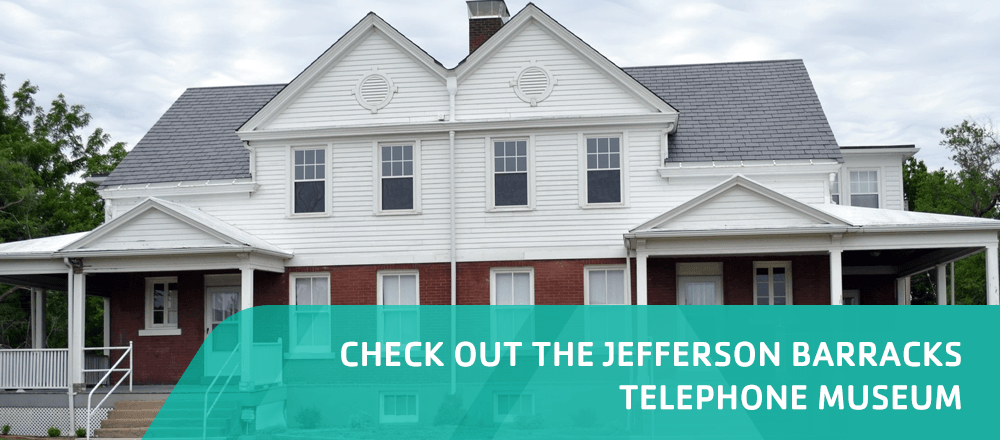 The Jefferson Barracks Telephone Museum is full of artifacts and hands-on exhibits that detail the fascinating history of the telephone all the way from the late 1800s up to the present. Kids who are interested in history, engineering or science will enjoy learning about the way telephones work and how they have evolved over time. Admission is free for kids 4 and under.
29. Visit the World Bird Sanctuary
A little bit outside the city in St. Louis County, the 305-acre World Bird Sanctuary is dedicated to protecting threatened bird species and helping to rehabilitate injured birds. While you're there, you can expect to see bald eagles, great horned owls, white pelicans and many other bird species. Watch a free seasonal show or take a walk down one of the nature trails.
30. Get Moving at the National Museum of Transportation
The National Museum of Transportation is a museum your whole family is sure to love. The exhibits mainly focus on rail and automobiles. Highlights include the 1901 St. Louis Motor Carriage Co. Automobile and a miniature train outside kids can take a ride on. Kids 5 and under will enjoy activities and guided play in the Creation Station area.
31. Take a Riverfront Cruise
If you're not sure where to take the kids in St. Louis, why not start with a riverfront cruise that will provide a view of the whole downtown waterfront and the Arch? On your one-hour cruise on a Gateway Arch riverboat, your family will learn about the history of the Mississippi River and steamboat travel from the captain or a National Park Service ranger.
32. Learn at the Field House Museum
Eugene Field is known as the "Children's Poet." His childhood home is now a museum where you can learn about his life and times in the 19th century. The Field House Museum cycles out some exhibits, so you never know what you'll get the chance to learn about. Admission is free for children 6 and under.
33. Race Go-Karts at Pole Position Raceway
This 56,000-square-foot facility is the perfect place for kids and families who love to race. The electric go-karts at Pole Position Raceway can get up to 45 mph, which they say makes them the fastest in the city. Kids must be at least 6 years old and 50 inches tall to be on the track, so this activity is best for families with older kids.
34. Explore Every Nook and Cranny of City Museum
City Museum is one of the top spots in St. Louis for kids. Not your typical museum, it's more like an elaborate indoor playground, full of repurposed objects. What used to be a 600,000-square-foot shoe factory now houses the museum. The massive size allows for some pretty cool attractions, like the 10-story spiral slide. Most of the museum is geared toward bigger kids, but younger children can play in the fun Toddler Town.
35. Learn and Play at the YMCA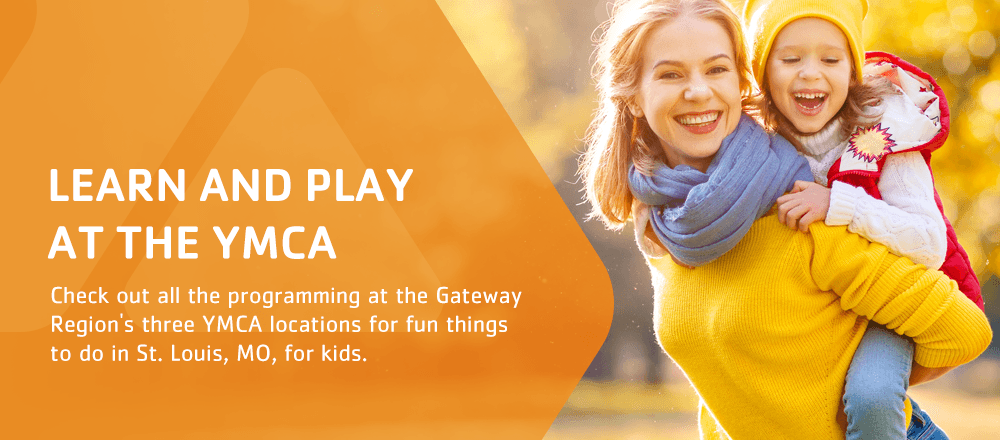 With swim lessons, youth sports, after-school programs, camps and more, the YMCA is a great place for kids to learn and enjoy active play in a positive, community-centered environment. Check out all the programming at the Gateway Region's 24 YMCA locations for fun things to do in St. Louis, MO, for kids. You can browse through our website or contact us today to learn more about the many ways your whole family can get involved!
All opinions expressed here are those of their authors and/or contributors and not of their employer.
Any questions or concerns regarding the content found here may be sent to info@gwrymca.org.