Healthy Eating: 5 Tips to Maintain, Not Gain, this Holiday Season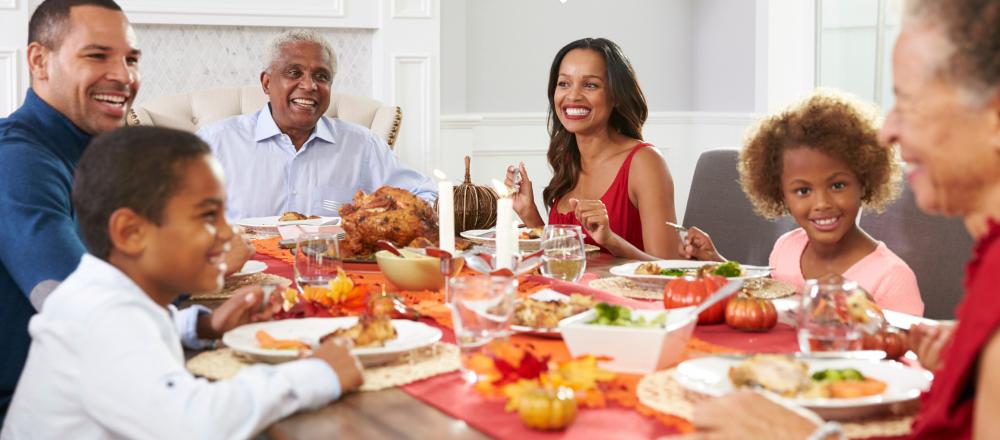 The holiday season typically brings decadent desserts, rich beverages, and holiday festivities that interrupt our normal eating routine. Roughly 75% of annual weight gain takes place during the holiday season. Commit to celebrating with moderation and balance in mind by aiming for weight maintenance versus weight loss.
Below are 5 tips to keep your holiday season enjoyable AND healthy.
1. Alter your Favorite Holiday Recipe.
Try Greek nonfat yogurt in place of sour cream/cream cheese for dips, appetizers, casseroles and side dishes. Riced cauliflower can be served in place of mashed potatoes, too. Another option is one-half potatoes and one-half riced cauliflower". Experiment with your traditional recipes to make them healthy.
Reduce oil and butter wherever possible. Applesauce or dried prunes are great alternatives. Squash or sweet potatoes are also an excellent choice if the recipe calls for cinnamon, nutmeg, ginger, or cloves.
Use fresh ingredients versus canned or packaged foods. For example, when preparing green bean casserole, use fresh green beans, fresh mushrooms versus cream of mushroom canned soup.
2. Exercise Daily.
Aim for 10,000 steps daily.
Sign up for a walk/run, such as a Turkey Trot or another fitness event. Celebrate your accomplishments with a friend all the way to the finish line.
Start now! Do not wait until January 1st to begin your wellness journey.
3. Mindful Eating is essential during the holidays!
Eating mindfully involves using internal cues to guide eating. Internal cues include an empty stomach and experiencing hunger pangs. How many times a day do you actually feel hungry before you eat? Mindful eating involves increased awareness of one's thoughts, emotions and experiences while eating.
Planning meals and snacks in advance will help maintain self control. Timing of meals and snacks also helps avoid overeating. This is especially important if you are visiting and eating at multiple places in the same day. Portion control is key to avoid over eating. Three ounces of turkey is equivalent to a deck of cards. One serving size of pumpkin pie - equivalent to the size of a light bulb- equates to 160 calories, 13 grams of sugar, and 7 grams of fat.
Offer to bring a healthy dish to assure that healthy choices will be available.
Focus on the celebration, not the food. Consider playing a game or taking a walk with the family, rather than just sitting around the dining table once meal time is over.
4. Use technology. Start tracking your physical activity, eating habits and hydration status. This will increase your awareness and keep you on track. Technology can help one make adjustments and change macronutrients (carbohydrates, fat and protein) as needed. It's a great way to create a network of support from friends, family, and/or acquaintances. Blogs and newsfeeds are a great resource of information. Do not subtract physical activity calories from total calorie intake. Some apps to consider are: Lose It!, Myfitnesspal, and Sparkpeople
5. Do not beat yourself up. This will only create a barrier to achieving your goals. The holidays can be difficult, busy, joyful and stressful. Indulging may happen; that is okay! Start over the very next day. Enjoy the holiday season without guilt. Choose wisely by selecting the foods you want most, and make swaps when you can.
This article has been written in collaboration with the South County YMCA weight challenge group and Registered/Licensed Dietitian Jean Gerber.
All opinions expressed here are those of their authors and/or contributors and not of their employer.
Any questions or concerns regarding the content found here may be sent to info@gwrymca.org.