You are here
Find Your Zen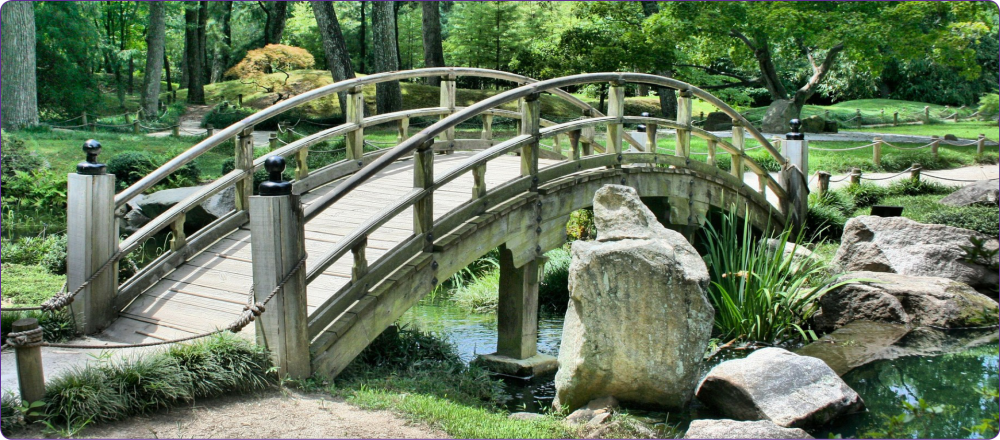 There are numerous benefits to taking your meditation practice outside and Spring is the perfect time to give it a try! Outdoor meditation can really wake up your senses to fully experience your surroundings. When you sit on the ground during your outdoor meditation, the rhythm of your body synchronizes with the earth's natural vibrations. You might notice your senses become sharper, for example, your skin receptors become more sensitive and your hearing is enhanced. Field studies, published in Environmental Health and Preventative Medicine 2010 (Jan), show that people who were exposed to a forest environment versus an urban environment during meditation practice had a lower concentration of the stress hormone cortisol.
You might have your own backyard oasis for meditation and while this can be lovely, it is also beneficial to sometimes take your practice away from your normal surroundings. Go explore these five peaceful places for outdoor meditation, they are hidden gems. I encourage you to go early in the morning before the day gets away! Many public parks are beautiful but have a lot of traffic and connecting with nature can be challenging. The following list is not all inclusive but a starting place for exploration.
The Dolphin Pond at St. Louis University (50 N. Grand Blvd. St. Louis, MO 63103): Facing West outside Busch Student Center, you can enjoy the Dolphin Pond and get a view of College Church. You might even be able to snag a hammock!
Forest Park (Steinberg Skating Rink 400 Jefferson Dr. St. Louis, MO 63110): Walk North of the Ice Rink to find the Joie de Vivre Sculpture and continue to the path that will lead you to the Prairie Boardwalk.
William F. Dierberg Meditation Park (13701 Olive Blvd. Chesterfield, MO 63107): Contrary to popular belief, the meditation park is not just the fountain you see from the busy road. There is a 2-acre park nestled behind the hustle and bustle!
Peace Tree Spirituality Center (5718 N. US-67 Florissant, MO 63034): The labyrinth and prayer garden are available sunrise to sunset and is open to all.
Oak Knoll Park (1 Oak Knoll Park Clayton, MO 63105): This park is located at the NW corner of the intersection of Clayton Rd. and Big Bend Blvd. It includes a lovely fountain and a walking path with gardens. It is Clayton's second largest park with 14.5 acres of tranquil beauty.
Written by: Julie Christy, LCSW, RYT-200
All opinions expressed here are those of their authors and/or contributors and not of their employer.
Any questions or concerns regarding the content found here may be sent to info@gwrymca.org.