You are here
Championing The Human Spirit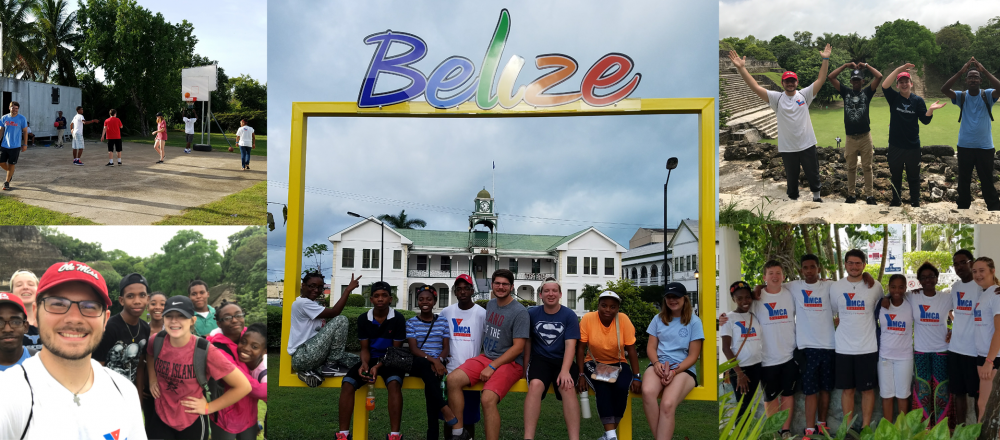 It felt like stepping into a time capsule. Raised buildings of crimson, blue, and faded yellow lined streets littered with speed bumps. They stood on stilts six to ten feet above the ground in order to avoid the tropical storms that are staples of the Belizean ecosystem.
As I sat in the back seat of our white van, I stared out at fences crippled by vines, bicyclists weaving in and out of traffic, and countless miles of dense jungle lying just within reaching distance of our beaten path.
In America, we'd refer to Belize as a nation stricken with poverty. Far from the towering skyscrapers, multi-lane highways, and name-brand stores found in the states, people here live much simpler lives. If everything is bigger in Texas, everything is smaller in Belize.
Instead of the large fitness complexes associated with YMCAs in the United States, YMCA Belize is comprised of three small buildings. Within those walls were two classrooms, two offices, a kitchen, a computer lab, and a large community room.
Despite the lack of massive industry, people here live prosperous lives. They work stable jobs, provide for their families, and create social media accounts. It's different, but they're happy.
Almost everyone associated with the YMCA wore white t-shirts with their logo and their slogan: championing the human spirit. From the moment I laid eyes on it, the entire trip made sense.
Our experiences in Belize fell somewhere between a mission trip and a vacation. To those that ask, I describe it as a cultural immersion experience. Through visiting museums, talking to teachers, standing atop ruins, and working with kids, my fellow teenagers and I learned what it meant to champion the human spirit.

Together, we defied our nationality, our race, and our background to put aside our differences and bond as people. Our world is plagued with prejudice based off stereotypes and generalizations. It was both refreshing and inspiring to tear apart the walls that divided us and focus on the qualities that we shared as humans.
We stayed in Belize for approximately a week, and I witnessed more devotion to God in that time than I had in the past two months at home. Their executive director Clara consistently reminded them to say blessings before meals. On the walls of run-down buildings scattered across town were bible quotes and sayings like "God is good all the time."
There was a certain immeasurable quality to the country that I find strenuous to capture in words.
Through pictures, anyone can attest to the beauty of Belize. I gazed at a thousand shades of blue water on our boat ride to Caye Caulker, and I stared up at lines of palm trees waving in the breeze as I walked out of my hotel room in the Radisson every morning. These picturesque scenes paled in comparison to the beauty of the people I met.
Everyone I encountered seemed to value morals, education, and respect far more than they valued money, power, or physical possessions. The men and women I spoke with taught me the importance of appreciating all the blessings in my life.
I met new friends that live both tens of miles and thousands of miles away. The trip was an experience that I'll hold dear until the day that I die. Although Belize felt decades behind the United States, as humans, we were all on the same level.
Written by: Nick Weaver, YMCA Teen
All opinions expressed here are those of their authors and/or contributors and not of their employer.
Any questions or concerns regarding the content found here may be sent to info@gwrymca.org.