You are here
7 Steps To Starting Your Own Book Club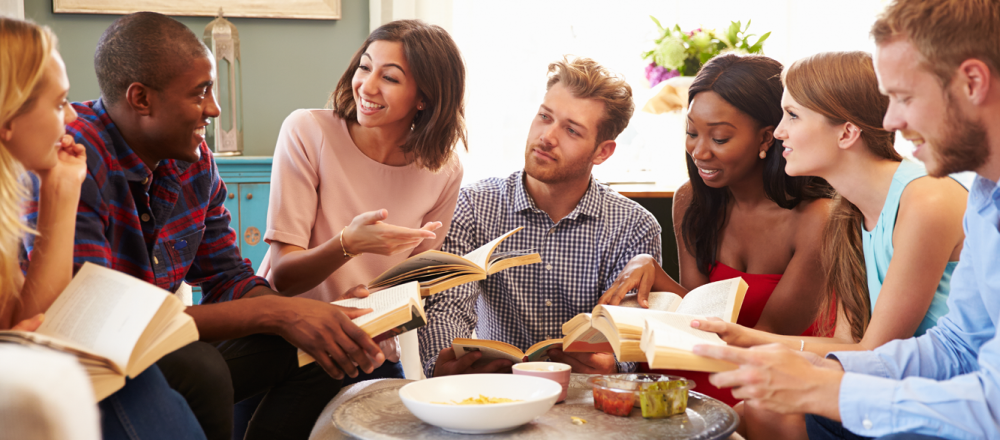 Reading, you either love it or hate it. Some of us will take any and every opportunity to snag a few minutes of reading time; at the doctor's office, during an oil change, those precious few minutes we get at lunchtime. Other people haven't touched a book since they were forced to read To Kill a Mockingbird in 11th grade. For those of us in the first group we love talking about what we are currently reading, and what better way to do this than a book club!
Most of us are short on spare time and it can take us months to finish a book, but like most things in life if we put a deadline on it we are way more likely to get it done. Book clubs are great for putting a little sense of urgency (in a good way) into our reading. If you know you have one whole month to read that 400 page book for book club it doesn't seem that daunting. Generally, we can squeeze in one chapter before bed, or forgo an episode of whatever you are currently watching on Netflix and read for 30 minutes.
I think it is important to note that there isn't a one size fits all book club, just like there isn't a one size fits all book. People have different tastes and interests and these can be explored in a good book club. If you are only interested in reading science fiction books and you know you have friends that also love science fiction, there is your group! Set a date, title, place, and grab some food and you are good to go. If you don't have a specific niche when it comes to books why not explore? Grab a group of co-workers, neighbors, or friends, and take turns picking books. These are the kinds of book clubs that are great, and you end up reading books you never would have thought you would read. Taking turns helps ensure investment, if you know you get to pick November's book, then in October, you are going to make sure you are at that meeting to talk your selection up.
So, let's say now you're thinking, "Hey, all of that sounds awesome! I want to be in a book club…but where do I start?" First, check your local library or community center, a quick search on the internet can generally get you all the information you need. Most likely, there will be existing groups that you can join. If there aren't any groups in your area that spark your interest, never fear. Starting one is easy!
There are a few basic steps to starting a book club. By no means are these law, but they sure do help make the initial startup easier.
Decide what kind of book club you are starting. This might be the hardest, or the easiest step for you and it can go many ways. Do you want a very specific type of book discussed (i.e. memoirs, science fiction, classics…), or do you want to leave it more open to draw in a bigger more diverse group? Whatever you decide on for your theme, will really set the tone for the rest of the choices you make for you new book club!

Find your people. This may be the easy part, maybe you already have a dedicated group of friends that like to read and discuss books. If you don't, don't worry this is a great way to find your people. If you have a couple of people that are interested, have them bring a friend. You can also post notices at your local library or community center. Finally, the internet is a great way to gather the masses. A quick social media post may be all you need to gather a great group.

Find a place to meet. This is an important step because you want the location to be a relaxing, welcoming environment that encourages discussion. This could be as simple at meeting at the homes of the book club members. Another option is a local restaurant or coffee shop, however it is important to make sure that there is plenty of room and it is quiet enough that you won't be yelling over the other patrons. Community centers or libraries are also an option. They usually have a public space that is free of charge that will accommodate a small to medium sized group.

Pick your book and the amount of time you will have between meetings. Now for the fun part, selecting your first book! As the person initiating the book club it may be easiest if you select the first book, that way you can lead the discussion. Eventually it may be that everyone selects a book and in turn leads a discussion. A month is generally a good amount of time between meetings, it gives the group plenty of time to find and read the book. If you select a particularly long book it may behoove you to give the group a little more time.

Plan your meeting. This is another fun part of the process, planning the meeting. Food is almost always a must - snacks will draw people in. Who doesn't love snacks? Generally, small-easy to-eat appetizer style foods are best, as opposed to a whole meal (otherwise you may spend more time eating than talking). If you are having it at an outside location that doesn't serve food, make sure to look at the rules and see if food is allowed where you are meeting.
Make sure you have a plan in place for locating the books you read. Sometimes local libraries can get the books together for you. Keep in mind that if you are reading a new bestseller or a book that is about to hit the big screen they may be hard to come by at the library.
When selecting a date, make sure that it is convenient. Not everyone can make a lunch hour work, and Saturday's fill up pretty quick. Take a poll of your group and find something that is easy to remember. Consistency is key!
6. Have your meeting. You have done all this work, now it's time to have the actual meeting. The first few meetings may be a trial and error situation. Always come pre-prepared with questions about the book (other than "did you like it?"). Make sure to hear everyone's opinions and thoughts. There should be no right or wrong comments and everyone should be allowed to speak.
7. Repeat! Your book club will eventually get into a groove and you will figure out what works for the whole group. Be open to suggestions and changes, and just have fun.
Hopefully you are totally inspired to attend a local book club, or even start one yourself. If you need a little more inspiration, here is a list of books about book clubs to get you motivated:
The Guernsey Literary and Potato Peel Pie Society by Mary Ann Shaffer and Annie Barrows
The Jane Austen Book Club by Karen Joy Fowler
The End of Your Life Book Club by Will Schwalbe
The Accidental Book Club by Jennifer Scott
The Hemingway Book Club of Kosovo by Paula Huntley
The Mother-Daughter Book Club by Heather Vogel Frederick
The Reading Group by Elizabeth Nobel
Happy reading!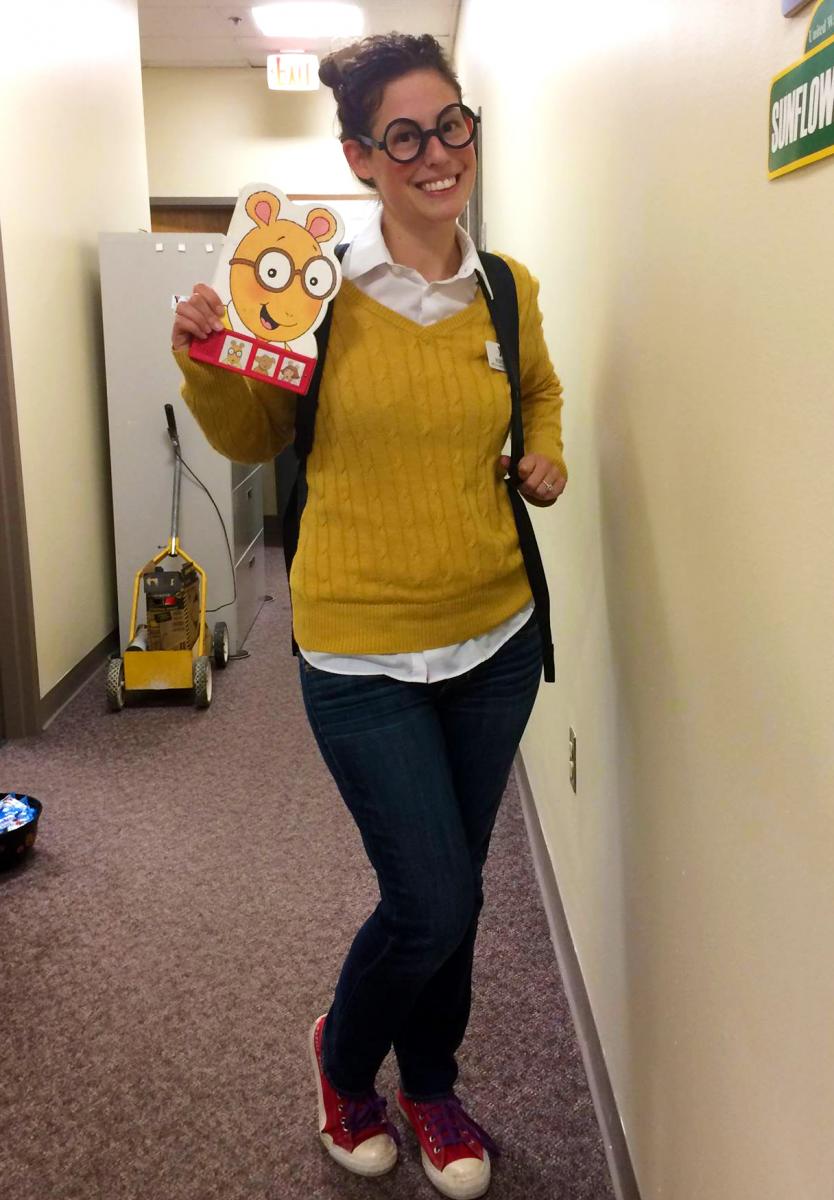 Written by: Rebecca Pate, Arts and Humanities Director at the Chesterfield Family YMCA.
Rebecca has a deep passion for reading and has from an early age, as a child she actually read the dictionary for fun. She runs the Who Picked this Book? Club at the Chesterfield Family YMCA, which is really a snacking club with a book problem.
All opinions expressed here are those of their authors and/or contributors and not of their employer.
Any questions or concerns regarding the content found here may be sent to info@gwrymca.org.