You are here
35 Best Fall Things to Do in St. Louis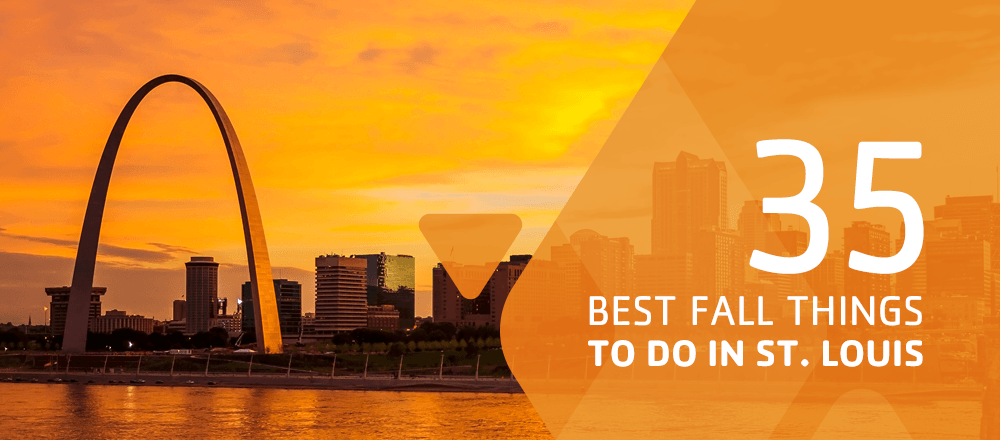 Fall is a great time to get outside and enjoy some fresh air and falling leaves, get spooked by ghost stories, or get cozy inside with some yummy fall goodies. If you live in or are visiting St. Louis, there are plenty of fun-filled fall activities to choose from. Let's look at 35 events and activities for you and your family to try this October or November to enjoy a River City autumn in all its glory.
1. Celebrate Italian Heritage at the Italian Heritage Festa and Parade
The first thing to do in St. Louis in the fall happens on Columbus Day at The Hill, St. Louis's historic Italian neighborhood. The first Columbus Day Parade on the Hill took place in 1867, and the tradition continues today. Gather along the parade route to watch floats, bands and cars go by, and then enjoy a Festa in Berra Park to celebrate Italian heritage.
2. Celebrate Fall at the Harvest Festival at Tower Grove Park
The Harvest Festival, put on by Sauce Magazine, helps to support the Tower Grove Farmers Market. Listen to live music, browse and shop at 100 local vendors, try wines from local wineries, order a meal from a local restaurant and join in a variety of activities designed for the whole family. Kids will love seeing farm animals at some of the booths.
3. Enjoy the Open-Air Historic Shaw Art Fair
Held on the first full weekend of October each year, the Historic Shaw Art Fair is the perfect fall event for anyone who enjoys art. A variety of mediums are represented from well over 100 exhibitors. In addition to viewing the art, you can listen to live music, get some food and, if you have kids, visit the activity tent for some fun.
4. Shop Around at the Best of Missouri Market
The same weekend as the Shaw Art Fair, very close by, you'll find the Best of Missouri Market taking place at the Missouri Botanical Garden. You can shop for artisan foods, beverages and handcrafted items while you enjoy live music. Children will love the Kids' Corner with fall activities and barnyard animals.
5. Go to Science Spooktacular at the Saint Louis Science Center
A great St. Louis October event for kids is Spooktacular. Once a year, the Saint Louis Science Center welcomes children and families to take part in a fun evening full of Halloween-themed science demonstrations and experiments, a live owl demonstration and a movie in the OMNIMAX® Theater and James S. McDonnell Planetarium.
6. Enjoy All Things Fall at Grant's Farm
Every weekend in October, you can attend Fall Fest at Grant's Farm. Enjoy fall-themed merchandise, food and beverages, including seasonal beers. Watch professional pumpkin carving and enjoy some pumpkin decorating yourself. Kids can bounce around the inflatable corn maze or take part in a variety of other fall-themed activities. Stay late for Halloween Nights.
7. Go to a St. Louis Blues Game at the Enterprise Center
Who doesn't love a fun game of hockey? Grab some tickets to the St. Louis Blues at the Enterprise Center in downtown St. Louis. Enjoy this family-centered sporting event, and cheer on one of your favorite hometown teams!
8. Support a Good Cause at Brew in the Lou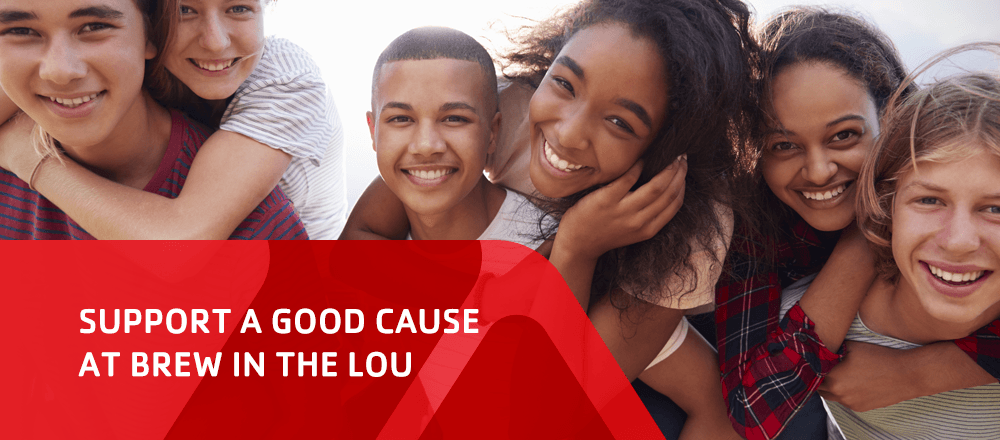 Brew in the Lou is a celebration of great St. Louis spirits, wine, beer, coffee and food. Show up on the second Saturday in October and enjoy live entertainment, tasty samples and events like a bratwurst and chili contest or the homebrew competition. Proceeds benefit the Lutheran Elementary School Association, which serves about 9,000 students.
9. Get Spooked on a Ghost Tour at the Fabulous Fox
If you're looking for things to do in St. Louis in October that will give you a good spook, go on a ghost tour at the historic Fabulous Fox Theatre, hosted on select Mondays in October. You'll hear from members of staff and paranormal researchers about the almost 90 years of strange happenings and ghost sightings across the theatre's history.
10. Tour the Anheuser-Busch Brewery
This is an activity you can do any time of year, but beer is on the brain more than ever in October, so why not take a complimentary tour of the flagship Anheuser-Busch Brewery in St. Louis? You'll get to see the entire Seven-Step Brewing Process as well as the famed Budweiser Clydesdales in the historic stables.
11. Step Into the Early 1800s at Spirits of the Past
On the third Saturday in October, head to the historic Daniel Boone Home in St. Charles County for Spirits of the Past. As you wander the lantern-lit paths of the pioneer village, you'll meet storytellers who share murder ballads, eerie legends and superstitious tales. You'll also learn some fascinating history.
12. Take a Drive to See Missouri's Fall Colors
What would fall be without the changing leaves? Missouri has a wide array of tree types that make for a beautiful, colorful display each autumn. During the peak season in mid-October, hop in the car and take a drive where you can see a colorful display in the bluffs along the Mississippi and Missouri Rivers.
13. Listen to Live Music at Grove Fest
If you're looking for fall festivals in St. Louis, head over to the quirky Grove neighborhood which hosts an annual fall festival focused on live music from a variety of genres. Grove Fest also features street performers, a kids zone and plenty of opportunities for shopping from local artisans and merchants. You can also get some delicious local food and drinks.
14. Attend Zootoberfest at the Saint Louis Zoo
The Saint Louis Zoo is a great place to visit any time of year, but toward the beginning of fall, you can enjoy Zootoberfest, the zoo's fun take on Oktoberfest, in addition to seeing all your favorite animals. Zootoberfest is great for children and adults alike. Kids can play games and enjoy the animals, and parents can get some German food and beer in the Biergarten.
15. Take a Haunted History Tour at the Lemp Mansion
The historic Lemp Mansion in St. Louis prides itself on being one of CNNTravel's "10 Spookiest Buildings in the World." Because of its spooky reputation, you can take ghost tours year-round on Monday nights, but Halloween is the perfect time to go. During the tour, you'll learn more about how the mansion got its reputation for being so haunted.
16. Get Lost in the Great Godfrey Maze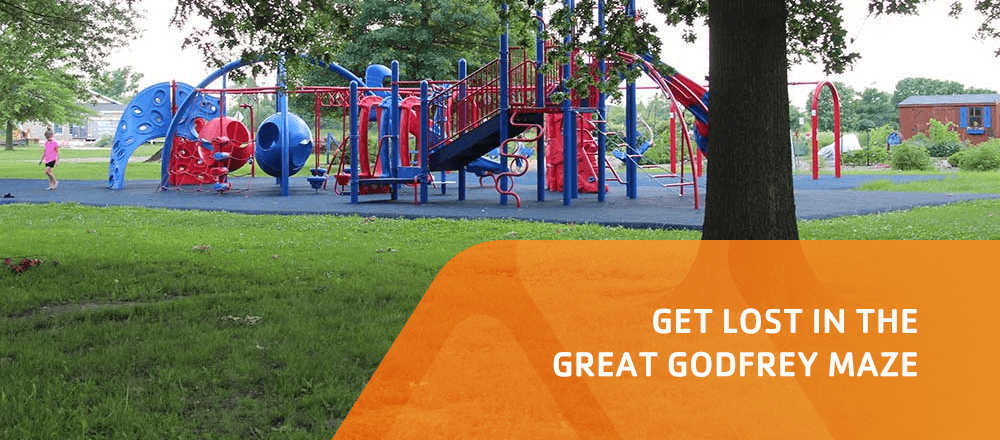 A little ways up the river in Alton, Ill., you'll find the Great Godfrey Maze in Glazebrook Park. You can wander through this seven-acre corn maze during the day or after dark with a flashlight on Friday and Saturday nights. Small children can take on the mini maze. Kids will also love the cow train, hay wagon, zip line and more.
17. Trick-or-Treat at Ghouls in the Garden
The Missouri Botanical Garden is a beautiful, historic St. Louis site that is worthy of touring any time of year. Members of the Missouri Botanical Garden have the opportunity to enjoy a special Halloween event for kids each year called Ghouls in the Garden. Kids find their way to various treat stations where they'll get some ghoulish goodies.
18. Celebrate Fall With Furry Friends at Purina Farms
With wagon rides, a hayloft play area, canine performances and more, Purina Farms is a great place for families to have fun year-round. In October, bring your dog along with you to Purina Farms for the Howl-o-ween Fest or Trunk or Treat. If you have a costume for your dog, this is the perfect time to let them show it off.
19. Spend a Sunday at the Florissant Old Town Festival
On the second Sunday in October, head up to Florissant for the Old Town Festival. For about 10 blocks along St. Francois Street, you'll find a whole host of vendors selling food, art and crafts galore. In addition to shopping and eating, you can also enjoy live entertainment, a chili cook-off, a flower show, activities for kids and more.
20. Take Kids to Boo at the Zoo
Another great fall event at the Saint Louis Zoo is Boo at the Zoo. This kid-friendly Halloween celebration occurs every evening during the latter half of October. In addition to all the great permanent attractions at the zoo, kids can enjoy special activities like painting pumpkins. Spooky Saturday, which includes even more activities and a costume parade, is the grand finale of the celebration.
21. Enjoy Fall Goodies at the Kimmswick Apple Butter Festival
The little town of Kimmswick just south of St. Louis hosts its annual Apple Butter Festival each October. The festival draws over 100,000 visitors each year. Shop for crafts and eat some delicious fall favorites — especially apple butter. You can also listen to live music and check out the pumpkin carving displays.
22. Run in the Great GO! St. Louis Halloween Race
Get out those running shoes and sign up for the GO! St. Louis Halloween Race. You can choose from a half marathon, 10K, 5K or one-mile Fun Run. Anyone is welcomed to participate, regardless of age or abilities. In addition to water stops, you'll run into candy stops, too. Stick around to participate in the costume contest and other activities in the Trick-or-Treat Village.
23. Come to Boos and Brews at Anheuser-Busch's Biergarten
Boos & Brews is a Halloween party for ages 21 and up, hosted at the Biergarten at Anheuser-Busch. Enjoy great food, beer and live music, all while supporting Operation Food Search. This charitable cause helps provide food to those in need. Though Halloween costumes aren't required, they are encouraged.
24. Go Back in Time at the St. Louis Renaissance Festival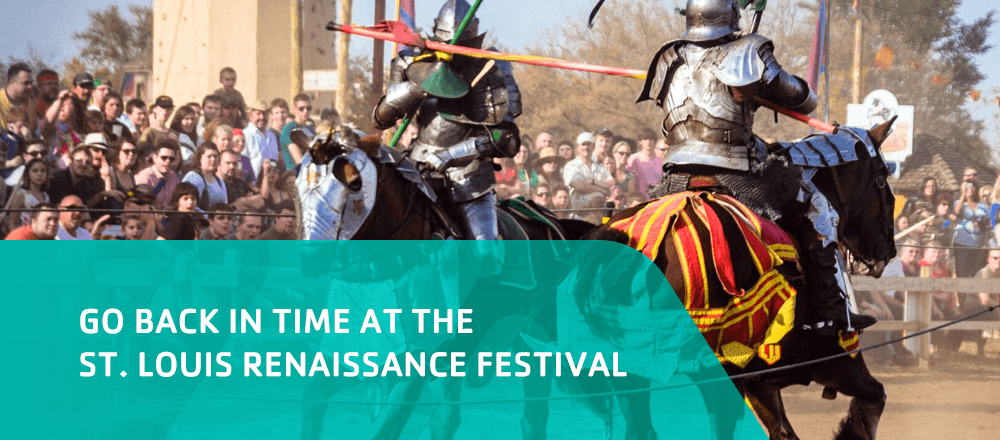 Open weekends from mid-September through mid-October, the St. Louis Renaissance Festival will make you feel like you stepped back in time. Wear a period costume, and you'll fit right in. Eat a turkey leg with your bare hands, shop in the artisan marketplace, watch a jousting demonstration and more.
25. Enjoy a Latte or English Breakfast at The Mud House
On a chilly fall day, warm up with a hearty English breakfast and a delicious latte, or whatever your favorite hot drink is, at The Mud House, a cozy cafe on Cherokee Street. Sit inside in the inviting and eclectic atmosphere or enjoy the crisp air in the outdoor seating while you warm your insides.
26. Head to Six Flags St. Louis for Fright Fest
If you're looking for things to do in Missouri in October, look no further than Six Flags St. Louis in Eureka. Head over on a weekend for rides, games, food and all the great things that make amusement parks so fun. After dark, the park gets spookier with scare zones popping up throughout the park and haunted houses opening.
27. Take a Walk Through Forest Park
With so many planned fall activities in St. Louis, don't forget about just enjoying the outdoors. Forest Park is one of the nation's biggest and best urban parks. It's a great place to enjoy some fresh air and green space — more than 1,200 acres of it. Take a walk along crystal streams and through wooded areas where you're sure to see brilliant colors and falling leaves.
28. Sample Local Beers at the St. Louis Brewers Guild Halloween Party
If you enjoy trying local brews, don't miss out on the St. Louis Brewers Guild Halloween Party in historic Lafayette Park. You can taste samples from regional breweries, eat plenty of tasty food, listen to live music, go on a haunted hayride and take part in a costume contest. Attendees must be at least 21.
29. Pick Pumpkins at Eckert's
Eckert's is a family of farms where you can pick your own seasonal crops. At Eckert's, you can also shop, dine and harvest. Weekends in October, they host the Pumpkin Jamboree. Live music, festival food, a petting farm and wagon rides out to the pumpkin patch make for the perfect fall day. It may become one of your family's favorite things to do in St. Louis in October. You can also enjoy their multiple locations!
30. Attend the Fall Gift & Craft Fair at the South County Family YMCA
In addition to the ongoing programs you can take part in at the YMCA, plan to attend the Fall Gift & Craft Fair, the St. Louis-area YMCA's flagship annual event, hosted at the South County Family YMCA. This event is one of the largest craft fairs in the area with over 150 booths. You can eat and shop for all sorts of unique crafts and gifts from around the Midwest.
31. Watch the Halloween Parade in Alton, Ill.
It should be no surprise that "the Most Haunted Small Town in America" goes all-out for Halloween with an elaborate parade. Line up along the parade route and watch the floats, marching bands and costumed characters pass. Also be prepared to catch some candy. The parade takes place each year on October 31st.
32. Light up the Night Sky at Lantern Fest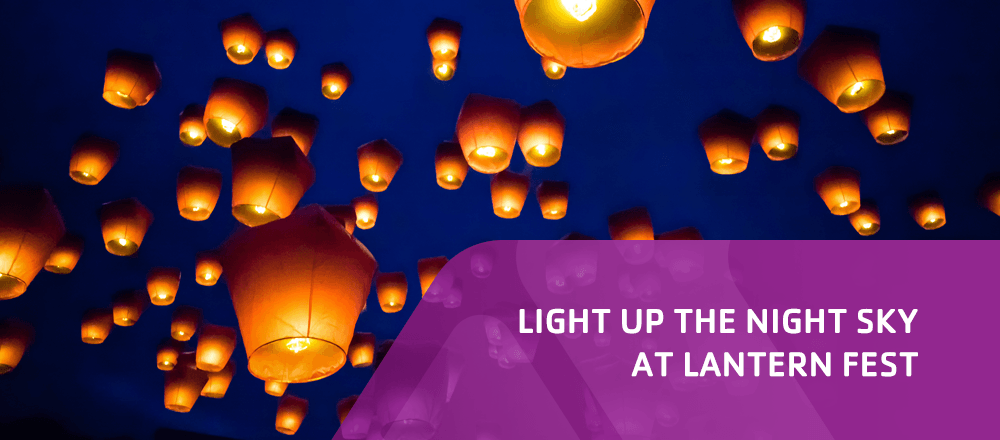 Lantern Fest is a national traveling festival that stops at Brookdale Farms in Eureka in early November for an unforgettable night of entertainment and breathtaking views. After dancing and enjoying some music and tasty s'mores, join thousands of other people as they release glowing paper lanterns into the night sky.
33. Attend the St. Louis International Film Festival
The annual Whitaker St. Louis International Film Festival is the perfect event to attend for film-lovers all over. The festival has 28 film categories and highlights the best current features and shorts from around the world. Many of the films screened will receive their only St. Louis exposure at the festival.
34. Have Thanksgiving Dinner at the Lemp Mansion
If you don't have plans for Thanksgiving Day, go to the historic Lemp Mansion for a traditional Thanksgiving dinner with all the trimmings. Enjoy as much as you care to eat of classics like roast turkey, dressing, ham, mashed potatoes and gravy, sweet potatoes, fresh cranberries, pumpkin pie and so much more.
35. Watch the Ameren Thanksgiving Day Parade
Another Thanksgiving Day activity you don't want to miss is the Ameren Thanksgiving Day Parade that happens downtown every year. Watch a large variety of floats, giant balloons, marching bands, antique vehicles, groups of animals and, finally, Santa Claus pass by. If you can't be there, watch the parade live on KMOV-TV Channel 4.
Stay Active, Have Fun and Learn at the YMCA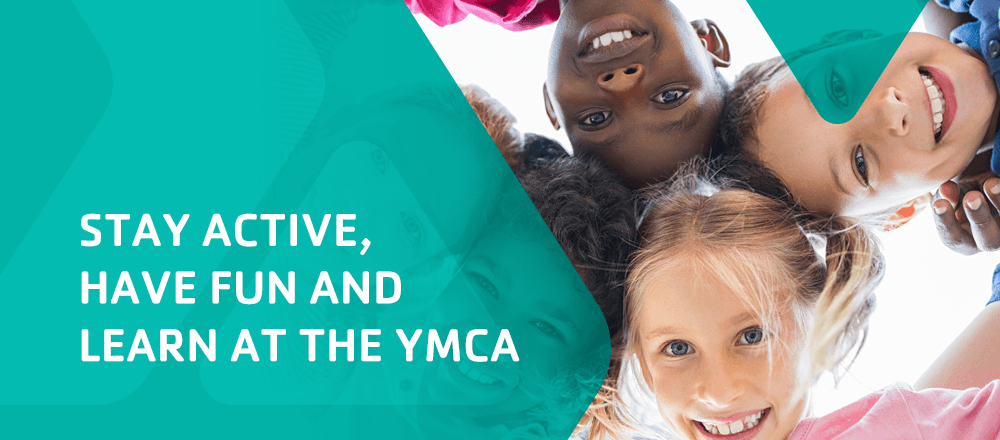 As the weather starts to turn chillier, it can be harder to stay active. Fortunately, the Gateway Region YMCA has 24 locations across the St. Louis and Southern Illinois region that offer many different classes, programs and activities to help you and your family stay active and have fun, all year long. Try the Y for free and consider becoming a member today. The YMCA is the perfect place to learn, grow and build a community, no matter the weather.
All opinions expressed here are those of their authors and/or contributors and not of their employer.
Any questions or concerns regarding the content found here may be sent to info@gwrymca.org.