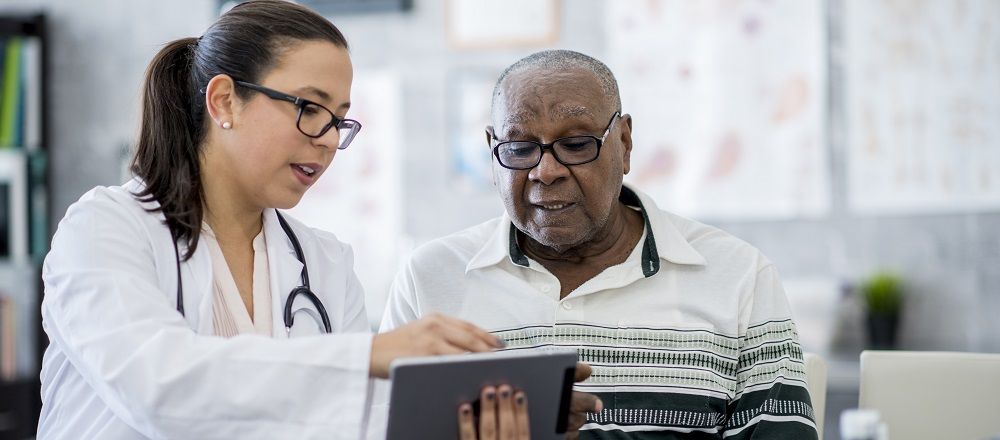 A patient once told us he was asked to pay $100 for five days of a medication. It was too much. After mentioning the cost to his nurse, the nurse was shocked. "Wow, I can't believe it's $100," she said. "Let me see what I can do." The hospital had a benefit card, and the medication ended up costing him nothing. "They wouldn't have said anything if I hadn't said, 'Wow, that's a lot for a medication for five days.' I would've just ended up paying it – or not getting the medication," he said.
Many patients struggle to pay for the cost of their health care. Even when care is "covered" by insurance, that "coverage" can include high deductibles, copayments, coinsurance and surprise bills. Managing bills on top of one's health can be exhausting and frustrating. Sometimes, people are even forced to make tough choices between paying for health care and paying for other life expenses.
Despite this growing problem, clinicians don't often talk about costs with patients, and many patients hesitate to ask. But while these conversations can feel uncomfortable, they're essential to ensuring you have information to help you prepare for these costs. And sometimes these conversations can help you lower your costs. 
Here are some tips for starting a conversation on health-care costs with your care team: 
⦁    Write down your questions before you talk to your doctor, nurse, or other member of the care team. 
Start by saying something like, "My lab tests cost me so much. Is there any way we can lower the cost?" or "Does the hospital or clinic offer care on a sliding scale? If so, how do I apply?" During the conversation, take notes. After the conversation, write down the date, a brief summary and any steps you might need to take to find out if there is help paying for the cost of your care.
⦁    Make sure you get information about all of your treatment options. 
In many cases, there is more than one treatment option that can work for your needs. For example, sometimes there is a generic, less expensive medication that works just as well as a brand name medication. Or, you can get a prescription for three months of a medication instead of one month. There could be discount cards to help people pay for care if they qualify for assistance. 
⦁    Ask about treatment costs that might add up over time. 
How long will you be taking a medication? How many follow-up appointments will you need? What side effects might require extra medication to treat? Knowing the answer to these questions can help you plan and prepare for upcoming costs. If you think your costs might be high next year, you might want to ask about insurance options or savings accounts that can help you set aside money for care you will need next year. 
⦁    Ask your care team about resources they might have to help patients pay for their care. 
Social workers, financial counselors and others all can help people find more specific cost information and ways to save money. Even if your care team can't lower the total cost, they might be able to space out the bills so you can pay a little bit at a time.
If you want to call your insurance company to ask about what is covered:
⦁    Find out the name of the care you need (and, if possible, find out the "CPT code," which gives your insurance company a more exact idea of what will be charged). 
⦁    Tell your insurance company the names of any prescription drugs you'll need.
⦁    Tell them the names of doctors, hospitals or other care providers that might be sending you a bill for your care, if you know them. 
Then, ask the insurance company: 
⦁    Does my plan cover the care I need? 
⦁    Are the hospitals and doctors who are treating me part of my plan's network?
⦁    Do I need to be pre-approved by the insurance company before getting this care? 
⦁    How much of the deductible have I met? How much is left? 
⦁    Do I have a copay or coinsurance?
⦁    What do I have to pay for this care? 
A trip to the doctor can be a stressful event, and financial surprises can make that stress even worse. Starting the conversation about costs with your care team can help them share some ways to ease that burden.

Written by: Mary Politi, PhD. Mary is a health psychologist and professor of surgery in the Division of Public Health Sciences at Washington University School of Medicine in St. Louis and a research member at Siteman Cancer Center. Her primary research interests include health communication and shared decision-making. Her work helps patients and the public understand health information, explore what is important to them when making health decisions and collaborate to make evidence-informed decisions that meet their needs.

Photo Credit: Getty Images