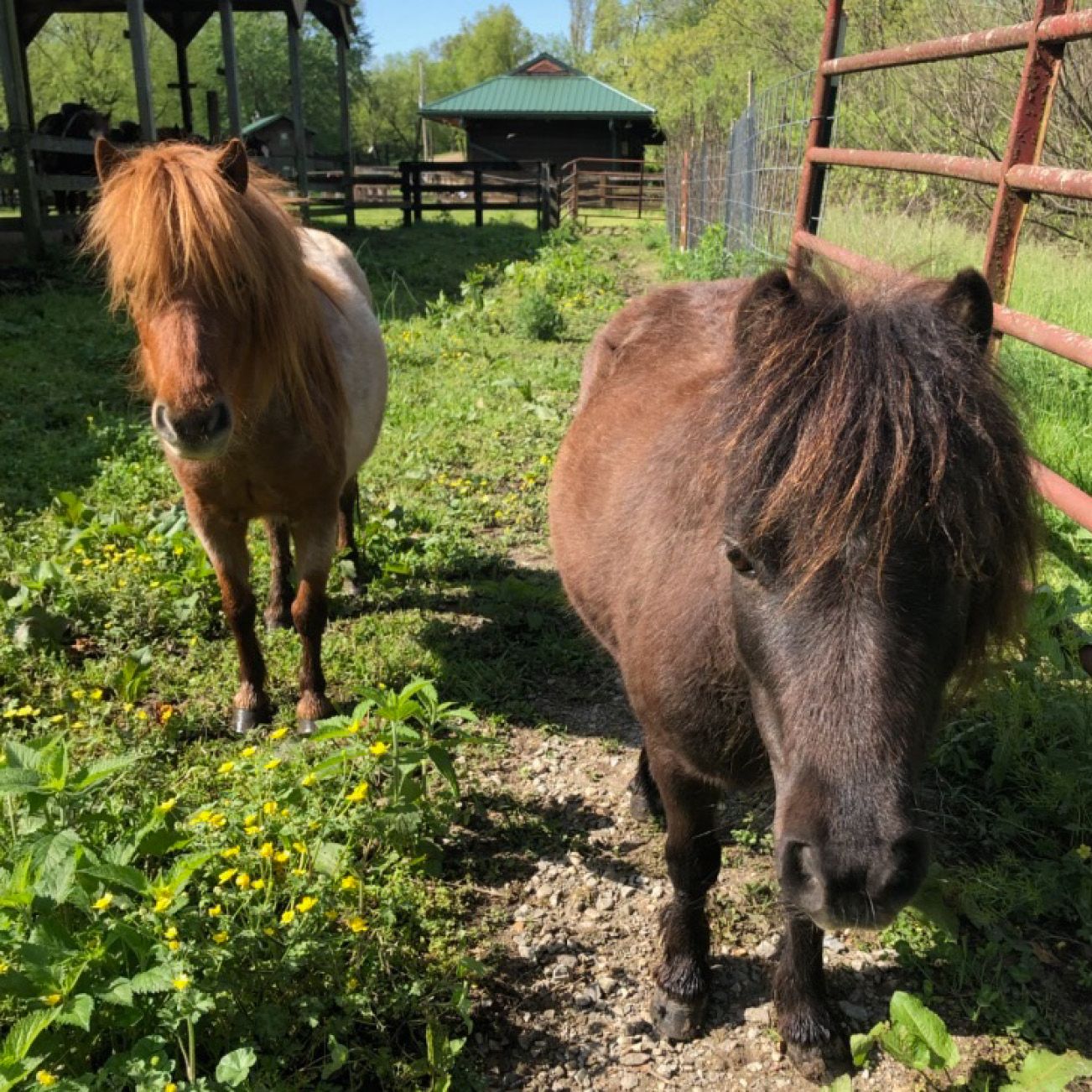 Fall is a beautiful time in Missouri. The temperature has cooled off, the humidity has gone down, and the changing colors of the leaves are at its peak – making it the perfect time to get out and explore. Whether you're skilled or a first-time rider, horseback riding is a great way to take in the beauty of the world while enjoying numerous physical, mental, and emotional health benefits including developing core strength, encouraging trust, improving coordination, and increasing muscle tone.

But horseback riding isn't the only way that horses can help you enjoy the great outdoors. Some horses, like miniature horses, are not meant to ride. Instead, these small horses, usually less than 34-38 inches, are used for pulling carts or wagons which makes them perfect for those who are less mobile and for small children.

At YMCA Trout Lodge in Potosi, MO, younger guests (age 12 and under) can enjoy a wagon or cart ride daily with a Cupcake Cart Ride pulled by one of two beloved mini horses that call the Triangle Y Ranch home. Let's take a minute and get to know these two amazing animals.

Cupcake 
Our first mini horse is named Cupcake. Currently 10 years old, Cupcake has a dark brown coat and has been at the ranch since 2012. She has enjoyed her time here and is currently responsible for pulling the Cupcake Cart, which was named after her. Cupcake's goals include continuing to provide a great time for guests and mentoring the ranch's other mini horse, Eve, on how to be a top-notch cart puller.

Eve
Younger than Cupcake by four years, six-year-old Eve's coat is a beautiful mixture of red and white hairs called Red Roan. Newer to the ranch, Eve arrived at Trout Lodge this spring and is being trained to begin pulling the Cupcake Cart later this year. She plans to continue to learn the ins-and-outs of cart pulling from her mentor Cupcake and hopefully be able to pull the cart on her own later this year.

As proud as Cupcake and Eve are of their role at YMCA Trout Lodge, they also have lots of other friends they would love for you to meet! To meet Cupcake and Eve in person or to learn more about the equestrian offerings at YMCA Trout Lodge's Triangle Y Ranch, click here or call 888-386-9622, ext. 125 or 126.