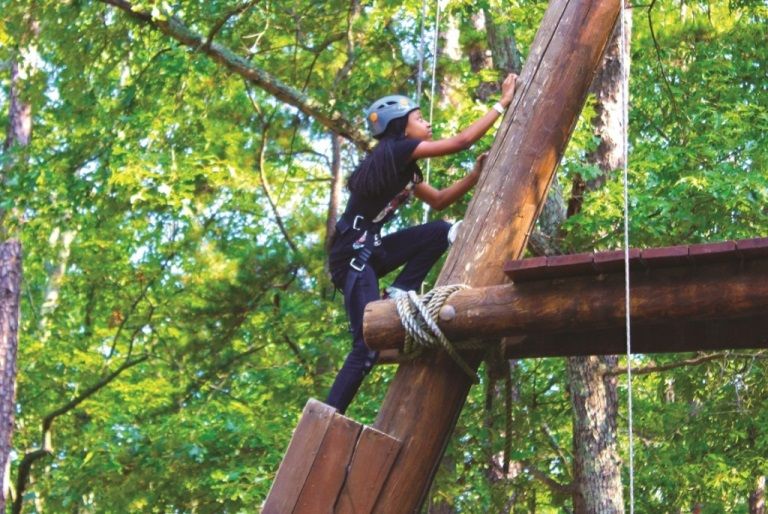 Think you've got what it takes to be a YMCA adventurer?

If you're trying to test your limits this summer, we've got your challenge right here! Here's a list of our fave adventure activities at Trout Lodge:
SUMMIT ZIP
400-ft. zip line! Climb 35 feet up and zip line down to earth!
 
PINES PEAK
A vertical climbing wall for all experience levels!
 
PINES ZIP
This 250-ft. zip line sends you flying back down to the ground.
 
ALPINE OR "SUPERMAN-STYLE" SWING
Those choice is yours here. Swing in the traditional alpine style or bring out your super hero skills and swing "superman-style!" if you dare! Both are a combination of a brief free fall and circular swing. You will be pulled up 30 ft. into the air, where you will begin your drop and swing.
 
ALPINE TOWER
A 50-ft. hourglass-shaped jungle gym with a variety of elements including rocks, cables and poles.
 
Think you've got what it takes? Make plans to visit us by calling 888-FUN-YMCA or booking online!