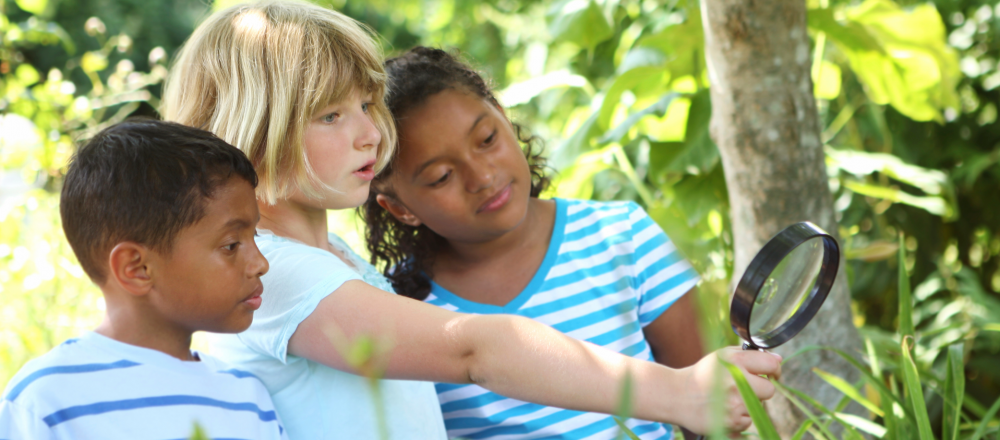 Five Fun Things Parents Can do to Help with Summer Learning Loss
With summer almost here, and parents working hard to find a plan for their children to spend the next three months, we must consider how these children will continue to learn and not lose the knowledge they have gained the previous nine months in school. It is proven that if students are not engaged in learning over the summer, they lose skills in math and reading. For many young people without summer learning opportunities, this is one of the strongest contributors to gaps in achievement, high school graduation rates, and college and career success.
There are many wonderful programs in the community to keep kids engaged in summer learning, through the YMCA and other organizations, and we encourage you to enroll your child in them. However, to supplement these programs, or if a family is unable to afford them, we have compiled some simple things you can do at home, as a parent or caregiver, to keep your children learning throughout the summer.
1) Be present. Just by being around your child you can model good behavior, and ensure they have a positive and healthy home environment that is conducive for learning.
2) Take them places. The zoo, a museum, the library, a park, a baseball game, anywhere at all! By getting them out of their environment you will expose them to new places, people, things, and words. It will encourage them to observe, investigate, and ask questions, and will keep their brains working.
3) Read with them. Find out what your child is interested in and encourage that by getting them books, magazines, and comic books on that subject. Visit your nearest library branch for free reading materials, or load up your home library by visiting the YMCA Book Fair this August. If your child is only interested in comics, then encourage that. At least they are reading! If your child loves learning about dinosaurs, then load up on anything and everything related to dinosaurs. They are much more likely to read about something they are interested in.  
4) Play (reading) games with them. We put the word reading in parenthesis, because your child doesn't need to know it's a reading game, just that it is a game! The Florida Center for Reading Research has a tremendous website with links to download and print reading and literacy games for kids. Our YRead program utilizes these games with all of their students, and they are a hit with both the students and the tutors.  Their Reading Activities and Games cover fluency, vocabulary, and comprehension. 
5) Do some fun science experiments. Have fun practicing chemistry in the kitchen and outside. There are hundreds of easy experiments kids can do with household items. The YMCA has a great list of science experiments and STEM activities at these links that we have done at our summer camps for years, but can easily be replicated at home: http://www.ymca.net/summer-buzz/free-stem-activities-campers-ages-3-8/ and http://www.ymca.net/summer-buzz/six-simple-outdoor-stem-activities/
Parent involvement during the summer can keep children from falling behind, and by following these summer learning tips you can help boost your student's achievement, strengthen their social skills and self-confidence, and help them do better in school. For more summer tips from the YMCA visit  http://www.ymca.net/summer-buzz/
Sources:
http://www.ymca.net/achievement-gap/
http://www.nytimes.com/2011/07/28/opinion/28smink.html
http://www.onlinecollege.org/2012/05/15/15-critical-facts-everyone-should-know-about-summer-learning-loss/
http://www.summerlearning.org