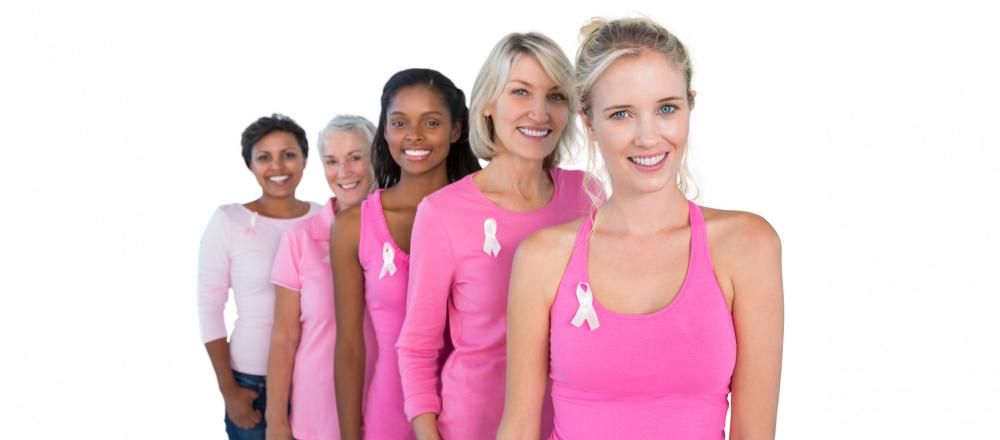 Breast cancer is the second most common kind of cancer in women. About 1 in 8 women born today in the United States will get breast cancer at some point. In 2016, it is estimated that among U.S. women there will be 246,660 new cases of invasive breast cancer and 40,450 breast cancer deaths.*
Fortunately, many women can survive breast cancer if it's found and treated early. October, which is National Breast Cancer Awareness Month, is a chance to raise awareness about the importance of early detection of breast cancer. A mammogram can help find breast cancer early when it's easier to treat.  
In addition to early detection screenings, there are certain established genetic, environmental, and lifestyle risk factors associated with breast cancer. Read more about each of them here. Taking preventative measures, paired with early detection, can reduce the risk factors of breast cancer and other illnesses.
Women ages 40 to 44 should have the choice to start annual breast cancer screening with mammograms if they wish to do so.
Women age 45 to 54 should get mammograms every year.
Women 55 and older should switch to mammograms every 2 years, or can continue yearly screening.
All women should be familiar with the known benefits, limitations, and potential harms linked to breast cancer screening. They also should know how their breasts normally look and feel and report any breast changes to a health care provider right away.
Schedule your annual mammogram through your primary doctor or the Siteman Cancer Center Mammography Van that visits the local Gateway Region YMCA's. If you are a cancer survivor, programs such as LIVESTRONG® at the YMCA offer support and guidance to help survivors rebuild and gain strength. Additional resources may be found through organizations such as American Cancer Society, Siteman Cancer Center and National Breast Cancer Foundation, as well as your doctor.
*American Cancer Society. Cancer Facts and Figures 2016. Atlanta, GA: American Cancer Society, 2016.