You are here
Y Lifeguards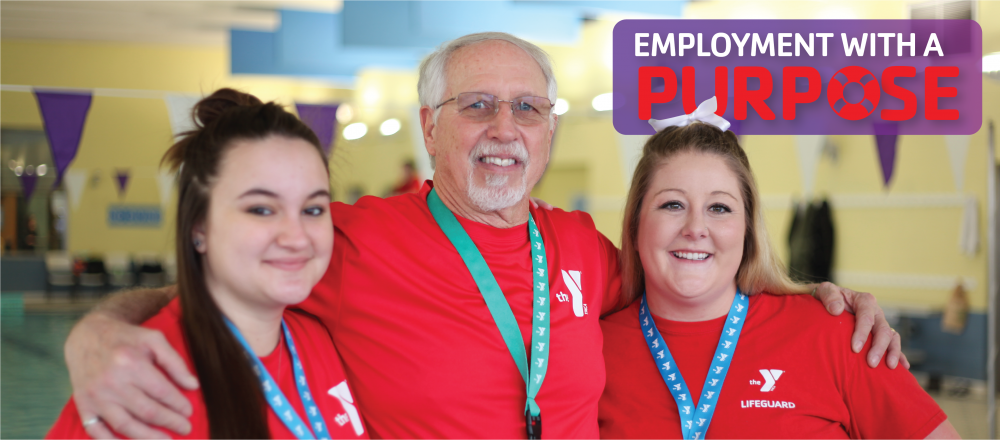 Our lifeguards ensure that our pools are a safe environment for everyone in and around the water.
• Enjoy flexible work hours.
• Be a part of a team.
• Strengthen your community and help others.
• Free Y membership.
• Gain valuable certification skills like CPR, First Aid & Oxygen.
• Plus, we'll certify you!

Current Lifeguard certification is preferred. Must be ages 16+. Questions about applying? Contact your local Aquatics Director. Find a location here.
LIFEGUARD CERTIFICATION COURSES
Classes are offered at different YMCA branches throughout St. Louis and Southwest Illinois. All classes are open to any YMCA employee and to the public. Registration for each class closes 7 days prior to the start date. When registration closes the links for the online blended learning assignments will be emailed to participants by the trainer. These links are information through American Health & Safety Institute (ASHI) for the Basic Life Saving (CPR & AED), Basic First Aid and Emergency Oxygen portions of your training. You also need to complete the 9 Y Lifeguard eLearning lessons. The links to these can be found on the details page of the class. All online assignments must be completed prior to attending class. Please note there is a minimum of 14 hours of online pre-assignments.
COURSES OFFERED
YMCA Lifeguard V6
YMCA Lifeguard Recertification V6
HOW TO REGISTER
1. Go to: www.yexchange.org
2. Create a new account (must be the participant who will be taking the course)
3. Go to Learning & Career Development Center (LCDC)
4. Hover on CATALOG & SCHEDULE
5. Select SEARCH FOR CLASS AVAILABILITY
3. Course Category select YMCA Lifeguard v6 or YMCA Lifeguard Recertification v6 (depending on which class you are wanting to enroll yourself in)
*Participant, please contact the Aquatic Director at the location where class will be held BEFORE you register. There is a detailed swim test that each participant must be able to pass to attend class.
**Upon completion of a YMCA Lifeguard class, the student will be issued a YMCA of the USA Lifeguard Certification. This certification is nationally recognized, but may not be accepted by the outside employer where you choose to work. This is NOT an American Red Cross Lifeguard Certification, however, some of our local YMCA's do offer American Red Cross Certification. Please check with your local Y.