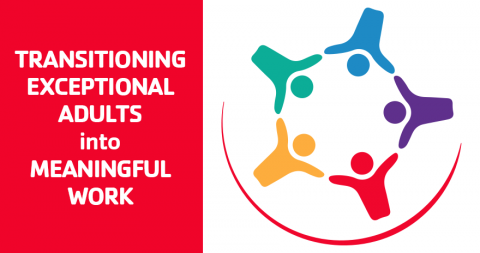 The Monroe County YMCA - HTC Center is now offering TEAMWORK: Transitioning Exceptional Adults into Meaningful Work.
The Y is excited to announce that it is now providing the TEAMWORK program to young adults in our community. Formerly a non-profit in Monroe County, TEAMWORK assists young adults with special needs to become productive and independent adults after high school. The Y provides support through education and job training, social events, health and wellness initiatives, and volunteerism.
TEAMWORK is available to Y members ages 18 – 24 for $50/month. Financial assistance is available.
TEAMWORK program includes:
Education & Job Training
• resume building and job placement
• professionalism development
• transportation assistance
• personal finance assistance
• college and trade school assistance
Social Events & Family Support
• family networking events and socials
• Special Olympics
Health & Wellness
• weekly fitness opportunities
• personal and group training
• nutrition and cooking classes
Volunteerism
As a participant of TEAMWORK, we will encourage, train, and develop opportunities for volunteerism in the daily functions at the Y. We believe that volunteerism promotes healthy self-esteem, self-worth, and social interaction. Areas may include the following: Child Watch, Youth Sports, Summer Camp, Welcome Center, and more!
-----
For more information about TEAMWORK and to sign up, contact:
Lynsey Wehrenberg, TEAMWORK Coordinator • 618.281.9622